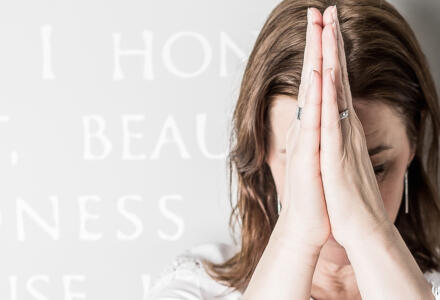 December 2019 Newsletter
Copy of my Newsletter sent out in December 2019. If you would like to receive monthly news from me, please fill out the form on the menu 'Newsletter'. Thank you :)
"In the depth of Winter, I finally learned that there was in me, an invincible summer"
Albert Camus.
Hello December and this wonderful yoga community.
So, we are re-visiting the Sun Salutation in our classes for the last two weeks before our Christmas break. I hope to inspire you to roll out your mat over Christmas, light a candle, mindfully move through a few rounds of this energising practice, to find your own invincible summer.....
Lots to tell you about for 2020, so let's start with shiny NEW things...
Two NEW classes will start in January.
CHILL OUT FRIDAYS will be a monthly 90 minute class, combining
Restorative Yoga, Meditation and Yoga Nidra (5.30pm on January 31st)
YIN, YANG & YOGA NIDRA will be an extended class on Saturday mornings.
One hour of YIN Yoga, 30 mins of HATHA Yoga and 30 minutes of YOGA NIDRA (first class at 10.00am on January 18th) Find out more about these classes here.
COME TO A WORKSHOP.....
February 2nd - What is your 2020 Vision? Dreaming Big and Creating a Vision Board for 2020... 10.00am - 1.00pm at Breathe Yoga Studio, Rhos-on-Sea.
February 23rd - Get To Know Your Chakras. Find out how imbalances in your Energy system play out in your daily life... 10.00am - 3.00pm at Breathe Yoga Studio, Rhos-on-Sea.
March 8th - Detox with Zoe O'Neill. Learn how to safely detox around the time of the Spring Equinox... 10.00am - 1.00pm venue to be announced.
ENROL ON A COURSE.....
February 27th - 6 week course in Yoga Nidra - working with the book 'Daring To Rest' by Karen Brody, to learn the art of relaxation and more with this sleep-based meditation.
May 21st - 6 Week Chakra Course - working with the book 'Chakras Made Easy' by Anodea Judith, we will look at each Chakra and practices that bring them into balance.
My New Year's Resolution for 2020 ....
"Teach more Yoga to Help more People"
Please help me to teach more people by following my Facebook page - we can be friends if you like :) and sharing Events and Posts. Tell people that you go to yoga - the more mainstream yoga becomes, the more people will be intrigued to try it for themselves! Also pop over to my Instagram page.

Make sure you visit your STUDENT RESOURCES PAGE on my website to download a NEW 15 minute Peace Relaxation, a NEW quick Power-nap 11 minute Body Scan and the first Yoga Nidra from the book Daring To Rest by Karen Brody, ready for our course in February.

Class Prices will be going up by 50p per class on January 1st and I have put dates up to the end of February on the booking system, so book your classes soon at 2019 prices.
Thank you for reading and for being here.
With love always,
Kate xx
P.S - All my classes, events and workshops can be booked right here ... https://bookwhen.com/katehamiltonhunter
How to book instructions is the first download here: https://omyoganorthwales.co.uk/students