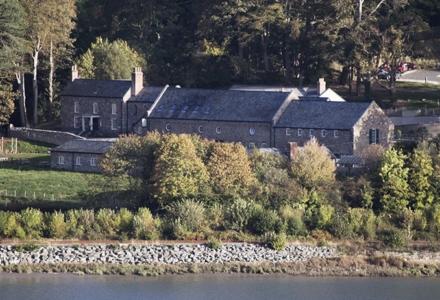 August 2020 Newslettter
Copy of my Newsletter sent out in August 2020. If you would like to receive monthly news from me, please fill out the form on the menu 'Newsletter'. Thank you :)
"This is the key to life:

To expect everything to be given to you from above, yet to be genuinely surprised and forever grateful, when they are.

Expecting all good things to be yours, while not knowing how to take anything for granted.

If there may be a key in life, this is the key."

C. JoyBell C.

Happy Weekend, Yoga Tribe....

I'm just checking in to say... How the devil are you?

What a weird 6 months this turned out to be, eh?
I hope you are OK, after everything. After the ups, downs and in-betweens. After the panic buying, the endless queues, the time at home alone, or the time working more than ever. Have you been home-schooling the kids? Did you buy a bike? A dog? A goldfish? Crazy times.....

After months of sadness, uncertainty and reflection for me, a beautiful butterfly has emerged from the Lockdown cocoon and I am so grateful to my angels and whoever else has been watching over me...

A distant dream, an idea, a vision that I had for my yoga tribe, has perfectly fallen into place in a matter of weeks and a new home for me and you is just on the horizon.
Not long now....
'Yoga & Wellness at Bodnant Welsh Food' sees OM YOGA North Wales in partnership with this most perfect venue; a spacious new home, an enthusiastic family at the helm of the Food Centre, and the most wonderful team of teachers all lined up, ready to lead inspiring classes and events....
And here we are, TODAY, ready to take bookings for classes from September 7th...
YOUR WEEKLY CLASSES:

We will be starting each week with Samantha Hare teaching Intermediate, Beginners & Chair Yoga on Monday mornings and lunchtimes.

Jane Barnes will teaching gentle Yin and strengthening Vinyasa Flow on Monday evenings.

Tai Chi Phil East is the next member of our Dream Team and he will be teaching Qigong Taster sessions on Tuesdays and Thursdays.

Hatha teacher, Helen Jackson takes the helm on Tuesday evenings.

Wednesdays in October will be hosted by Natasha White, who starts in the morning with Female Fitness, then welcomes Super Seniors, Mums & Toddlers and ends with Family Yoga. She will also be running a Kid's Yoga Club on Saturday afternoons.

Sasha Jones is our Pilates and Men's Stretch Class teacher on Thursday evenings.

Natalie Gray will be inspiring us in the Saturday morning slot with an Introduction to Vinyasa.

Me? I'll be teaching on Tuesdays, Wednesdays and Thursdays, plus some weekend shifts as well!

I'm looking forward to teaching a varied programme, welcoming everyone and over-seeing the whole project.

Oh, and I haven't told you about weekends yet...
YOUR WEEKEND EVENTS:

Fridays and Sundays are for Monthly events like Yoga Brunch, Wellness Days and Workshops led by our Teaching Team and other experts in the fields of Yoga, Nutrition, Ayurveda, Laughter Yoga, Aromatherapy, Pregnancy.. the list goes on.

In the Evenings, we'd like to invite you to come to Candlelit Yoga or a Sound experience. Try a Gong Bath with Steph Healy or a Chanting session with Siward & George.
The Weekend Calendar will be coming together in the next few weeks, so look out for more news on that soon.


The online booking system is NOW OPEN. As each class is priced differently, there are no more Class Passes, just put the classes you want to attend in the basket and away you go.

https://bookwhen.com/omyoganorthwales

UPDATED WEBSITE:

Most information that you need on the OM YOGA website is on the WEEKLY CLASSES page, but have look around the whole website to get a feel for what we are hoping to create at Bodnant Welsh Food – a true hub and community of like-minded souls, all striving to live life to the fullest, with a healthy body, an enquiring mind and a peaceful heart.

BEING MINDFUL OF THE COVID RESTRICTIONS:

You will need to bring all your own kit for all classes, so here's a TICK LIST for you.

Also check our COVID PROTOCOL, before you come to class.

And make sure you download a Health Form from the online booking system for each teacher, and fill it in, bring it along to your first class.

FINALLY:

For those of you out of the area, I will still be doing one Zoom class a week on a Tuesday, you can book it, even if you can't make it to the actual class, and get the link to the recording.

I truly cannot wait to welcome you to Bodnant in the coming weeks and months; to invite you to kick off your shoes, roll out your mat and join our tribe.

See you here for now, https://omyoganorthwales.co.uk then dust off your yoga mat….

Not Long Now...


I wish you the most beautiful weekend…


Kate & the Dream Team at OM YOGA North Wales xx