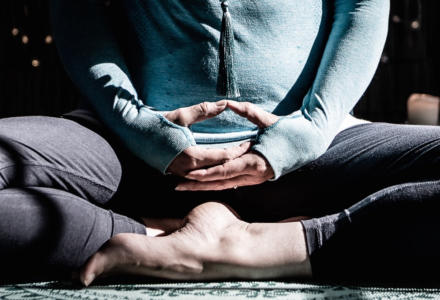 Acknowledging Anxiety Workshop
Join Kate & Julianne Downham on Saturday March 6th for a morning workshop on how to manage the feeling of anxiety that can rise up from your belly at times of prolonged stress.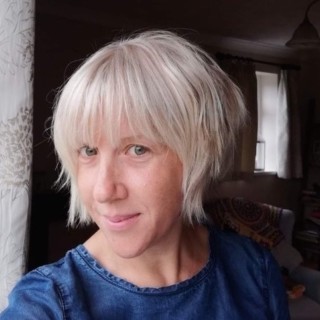 Our workshop on Saturday March 6th will start at 10am and we will firstly discuss and explore in the group what is causing us anxiety issues in the present moment. Julianne will then show you the technique of gently tapping on 9 points, mostly on the head and upper body.

We will have a short break and then Kate will take you through a gentle yoga, breathing and relaxation class for an hour or so.

This article was written by Julianne to explain how her simple and easy to use technique of EFT (Tapping) can be used at any time to quell those butterflies... let's go!!

Acknowledging Anxiety
In these times of change and uncertainty it's easy to begin to feel like we are spinning more plates than usual, that the balls we once managed to juggle have become heavier. When we have more to manage than a body can cope with, it's easy for the cup to overflow or for fuses to blow.
We are living in a world where we are forced into survival response, this can present in our bodies as anxiety. We often overlook signs and symptoms and push through or carry on. But our body and nervous system needs time to rest and reset.
Julianne and Kate warmly invite you to join them for a unique healing experience, which will leave you in a more steady, grounded and centred space.
The simple and gentle tapping technique that Julianne will share with you can support the body and mind to return to reset. Tapping (EFT- Emotional Freedom Technique) is not only an effective and powerful therapeutic intervention that's used to jaddress anxiety, trauma, phobias and such, it is also a really good tool to use on a daily basis to release the emotions that build up as the day goes on.
Based upon healing concepts that have been in practice for over 5,000 years in Eastern medicine, tapping is a set of techniques that stimulates meridian points by tapping on them with your fingertips - literally tapping into your own body's energy and healing power. During the session, Julianne will guide you through some simple tapping and together we will move the feeling over overwhelm to a place of calm and relaxation. Tapping creates space inside our emotional bodies, space for us to pause and breath before we respond and react. EFT has been scientifically proven to reduce cortisol levels, associated with prolonged stress.
Julianne has worked for over 20 years within the field of mental health nursing and has a wealth of experience, she is trained in Advanced EFT, Matrix Reimprinting, Chakra Dancing and Reiki level 3. She is the creator of Creating Courageous Children where she supports children, young people and families in need of emotional health support and intervention and also Authentically Flawed where she works with women and men who want to move from surviving to thriving by understanding their own unique stories and supporting them to create new stories through releasing the pain and emotion that keeps them stuck in a place of unhappiness and anxiety in any aspect of their lives. You can find her over at www.creatingcourageouschildren.com or
FB/Insta Creating Courageous Children
Authentically Flawed
creatingcourageouschildren@gmail.com @authenticalyflawedjulianne@gmail.com