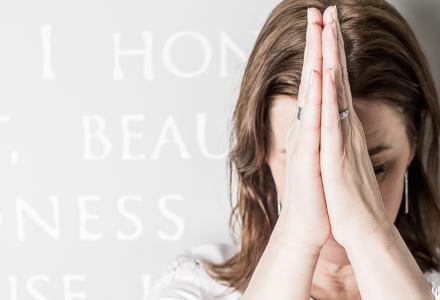 April 2020 Newsletter
Copy of my Newsletter sent out in April 2020.

If you would like to receive monthly news from me, please fill out the form on the menu 'Newsletter'. Thank you X
"The breeze at dawn has secrets to tell you. Don't go back to sleep.
You must ask for what you really want. Don't go back to sleep.
People are going back and forth across the doorsill where the two worlds touch.
The door is round and open. Don't go back to sleep."
Rumi.
Maybe we have been sleep-walking through life, up until this moment?

Maybe we have not been paying attention to our inner compass, to what we really want, why we are really here, where will really want to go?

There is another quote from Rumi which I love which says ...

"Your Heart Knows the Way. Run in that Direction."
Everyone is experiencing this time through a different lens. Wherever you are and whatever your life looks like right now, I hope you can be OK with it and give yourself as much nurturing and nourishment as you need to get through.

I hope you can listen to your heart, trust it's guidance, and then run, in that direction!
Life here in Glan Conwy....

The hubster is in the thick of it, as a chef working in a care home for psychiatric patients, he worries every day about Covid 19 taking hold in the care home.

Whereas my life has not changed that much. Apart from not seeing you lovely lot for our yoga classes, not seeing my boys over Easter, and my youngest boy Dan being home and missing his GCSE's, life is quiet. I'm enjoying watching the spring unfolding and uncurling, walking the country lanes every day, looking up at an empty blue sky - there's only the occasional plane trail going over North Wales these days
I feel that my external circumstances have not changed that much. However, I have new routines, more space and time to focus more on my own yoga practice, meditation and Yoga Nidra and my inner landscape is shifting. I am journaling about what comes up; it feels like a process, as if the whole world is holding it's breath... and I'm determined not to waste this time and not to go back to sleep, when we all can breathe again.
FOR YOU - I am creating a series of videos on YouTube called Every Day Yoga. I am making 15 - 20 minute videos that you can follow at home, just one for a quick session or two, three, four together to make up your own class.

(The first three are up and ready to go... more to come!)

FOR YOU - please come along to our online Zoom classes, the sense of community and support is uplifting and we would love to see you!

Tuesdays 1pm YOGA & 8pm YOGA NIDRA

Wednesdays 5pm YOGA

Thursdays 1pm YOGA

Saturdays 10am YIN YOGA

(free classes for key workers and people who have lost their income at this time, please reply to this e-mail to arrange this)
With love and light, and remember
In this moment, All Is Well...
Kate xx
P.S. My YouTube channel is here: https://bit.ly/2zqfqJf
Online Classes are here: https://bookwhen.com/katehamiltonhunter
How to book classes - instructions is the first download here: https://omyoganorthwales.co.uk/students