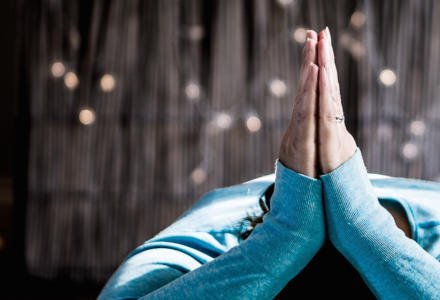 Christmas Update 2021 into 2022
Up to date news on new classes, venues and retreats with Kate in 2022... see you there :)
Happy Christmas one and all… I wish you a gentle and restful festive period. This is my last piece of work before I power down for a couple of weeks, computer off, emails closed… I'm getting ready to hibernate!!
As most of you know, I have packed up my belongings at Bodnant Welsh Food this week and handed back my key – I had visions of teaching there for a long time, but that was not to be. We have had to make way for weddings in the Pochin Room, and so a fresh start for 2022 beckons.
I feel that I have lost so many students due to location, pandemic, routines going out the window… so many reasons! Here's hoping that we can begin again in January, the new Covid crisis passes, and we can build community once again. I have put w/c 10th January as our start date for weekly classes, but please be aware this may have to move forward, depending on what happens over Christmas.
CLASSES
My new class times and venue list goes like this:
Tuesday 1.00pm – The Guide Hall in Llanrwst.
Tuesday 5.30pm – upstairs at Providero Tea & Coffee House, Llandudno.
Wednesday 1.00pm – the Vestry at St. John's Methodist Church, Colwyn Bay.
Wednesday 5.15pm - the Vestry at St. John's Methodist Church, Colwyn Bay.
Wednesday 7.15pm - the Vestry at St. John's Methodist Church, Colwyn Bay.
Thursday 10.00am - St. John's Methodist Church, Colwyn Bay (this class is in a smaller room due to the Vestry being in use on Thursdays – due to the 2 meter Social Distancing rule coming back in on Boxing Day, this may have to be moved to another venue, do two smaller classes back-to-back or move to Friday mornings??… not sure yet what to do!! I will let the Thursday tribe know beginning of January)
BOOKINGS
When I was working from home, I had a Class Pass system for booking classes and I am re-introducing that for 2022. (A Class Pass is like a book of tickets that you buy in advance.)
My classes tend to go in 6 week rotations, so there is a 6 week Class Pass for £56.00. This is £9.50 per class, a slight increase on 2021 because each new Room Hire is more expensive than Bodnant.
The Drop-In price is £10.50, but I'm hoping you will find it more useful to buy a Class Pass and plan ahead!

I have added a Word Document on how to use the Class Passes on my Student Resources page on my website:
https://omyoganorthwales.co.uk/students - Search for BOOKING INSTRUCTIONS FOR OM YOGA.
SA-TA-NA-MA
I hope you will take me up on my invitation to try the Kirtan Kriya for 12 minutes every morning over the festive period and see if you feel any of the benefits, described here as the 12 minute miracle!!:
https://completewellbeing.com/article/kirtan-kriya-the-12-minute-miracle/
Try it with the video here or find the track we have been listening to in class by Kirtan Kriya (12 minutes) Nirinjan Kaur on Spotify:
https://www.youtube.com/watch?v=jfKEAiwrgeY
RETREATS
My new retreats for 2022 at Trigonos in Snowdonia are scheduled for Feb 10th, April 24th and June 27th…
I would love you to join me so that we can have a few days together to go a lot deeper into our practices and use all of our Yoga tools to pause reflect and move our lives forward in a positive, purposeful way. I am so excited to use all I have learned from 5 years of running retreats for The Zest Life and 23 years of learning about yoga to hold space for you and to share and support each other in a really special venue, deep in the mountains.
I am now, of course, worried that the February retreat especially will be affected by the current Covid situation, so if you are interested in coming along to any of the retreats, please let me know or confirm by putting down the deposit to secure your place.
Find full details here: https://omyoganorthwales.co.uk/retreats
Many, Many Thanks for all your love and support over the 8 + years that I have been sharing my love of Yoga, Meditation and Yoga Nidra… here's to many more years of going on this magical mystery tour together…
Much love and gratitude,
Kate xxx