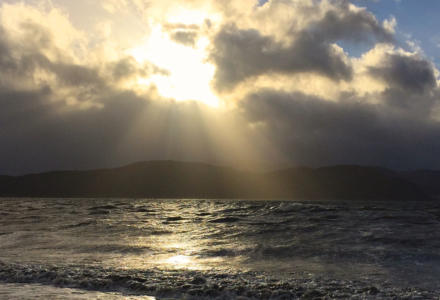 December 2020 Newsletter
Copy of my Newsletter sent out in December 2020. If you would like to receive monthly news from me, please fill out the form on the menu side 'Newsletter'. Thank you :)
I heard a bird sing in the dark of December.
A magical thing, and sweet to remember.
We are nearer to Spring than we were in September.
I heard a bird sing in the dark of December.

Oliver Herford


Hello everyone and Happy Winter Solstice!!

An Invitation:

Close your eyes, take a deep breath... ask yourself, what does this time of year really mean to you?

For me, it is has always been THE two weeks to really switch off from anything that is labeled 'Work' and focus on all that is held closely as 'Home'.

Just as the trees and animals hibernate, the call to slow down and withdraw, reflect, go inwards, is strong. It is a time to BE STILL and REFLECT.

So how about this year, we all make today, the 21st December, the Winter Solstice, a day to do just that? The Winter Solstice is a time of great symbolism and power. It marks the return of the sun, when the days finally begin to get a little longer. We need the winter times of darkness, quietness, and stillness for healing and rest, as much as we need activity, noise, and light of the summer months.

So, here are some ideas of how to draw on the potency of this momentous day:

1. Light candles in your home from today and every day through the festive season to honour the return of the sun to the Northern Hemisphere.
2. Release to Rise! Sit with pen and paper and reflect on what you are ready to release in order to step into the new season. Write it down, read it aloud and burn the paper!
3. Roll out your yoga mat, tune in to what you need. Do you need to move through a powerful Sun Salutation? Or lie down and move quietly and mindfully?

4. Write in a journal, pose your own question and write out what's in your heart. Write like no-one will read it. Be truthful and honest.
5. Wrap up, get outdoors and blow away the cobwebs.

6. Rest, Rest and more Rest. Have an afternoon nap, put your feet up in a quiet corner of the house. Pop on your headphones and be guided through a Yoga Nidra (there are a few on my website for you to try...)

OM YOGA at BODNANT WELSH FOOD

Please note that from January 4th, we will be moving some of our weekly classes to Zoom, as we move through Lockdown no. 3 here in Wales. Please join us!!

All Weekend Events are on hold until we have an ease in current restrictions.

I'm sure we will all have a quiet Christmas, but we can use this time to be more present with what the season means to us personally and to do less DO-ing and more BE-ing
Here's to a Brave New Year!!

With love and bright blessings from

Kate & Team at OM YOGA XXX

For bookings go here: https://bookwhen.com/omyoganorthwales