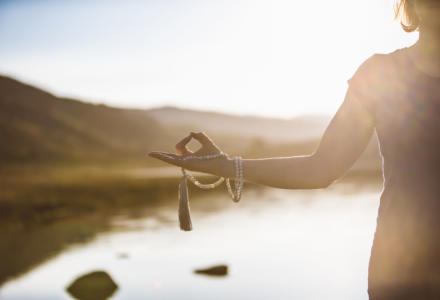 January 2020 Newsletter
Copy of my Newsletter sent out in November 2019. If you would like to receive monthly news from me, please fill out the form on the menu 'Newsletter'. Thank you :)
OM YOGA NORTH WALES

Welcome to 2020 everyone. I hope you have all made some space to reflect or meditate on what you would really, really like for your new year and decade.... have you set yourself a new year intention? Did you know that....
"Our intention creates our reality."
Dr Wayne Dyer.

So what would you like to manifest in your life right now? I'm not talking New Years Resolutions here! An intention is different... it states 'I AM...' and repeating it in the present tense, tricks the brain into thinking that this new paradigm is already happening and unconsciously, things start to shift.

So, let's use this fresh start to manifest good things for 2020 and beyond...
How about a morning workshop on Sunday February 2nd here at my little studio? We'll be dreaming into 2020 with Yoga Nidra and journalling to come up with a plan and then create a visual representation of our goals with a VISION BOARD... if this sounds like it could help you realise your dreams and goals, read more about it here...

YOGA NIDRA has been my friend and ally for over 18 months now and it very strongly uses the power of intention to shift old patterns and beliefs. If you need better sleep, to get control of anxiety or stress, or to feel more peace and contentment in your life in general, then there are three ways you can learn more about YOGA NIDRA.

1. Go to the Students Page of my website, lie down, get comfy, put in your headphones and listen to my Nidra recordings...right here.

2. Come to my new monthly class, CHILL-OUT FRIDAYS (restorative yoga, meditation and Yoga Nidra). They start on January 31st.

3. Come to my new Saturday morning class, YIN, YANG & YOGA NIDRA. It's a two hour class to get you ready for your weekend.

3. I am running my 2nd SIX WEEK YOGA NIDRA COURSE in February. The course structure is 4 x 2 hour classes on Thursday evenings, 8 recordings to use at home and support in-between sessions. The course starts on Thursday February 27th at 6.00pm. I will be writing about the last course on my Journal page in the next few days.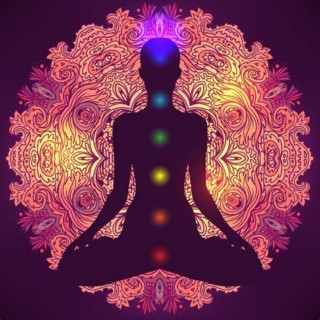 If you are more interested in finding out how your subtle energy system makes you tick, makes you feel depleted or strung out, then maybe finding out all about the CHAKRAS might be useful for you...
February 23rd at 10.00am - 3.00pm CHAKRA Workshop. Find out more here.
May 21st at 6.00pm - 8.00pm is the start of a new SIX WEEK CHAKRA COURSE...more details to follow.
You can always get a quick overview of what's going on at OM YOGA by checking out my DIARY PAGE. Thank you for reading and for being here. I appreciate your presence and I look forward to writing to you again,
With Love and Namaste,
Kate xx

P.S. Thank you for all good wishes and blessings for my Wedding Day on January 3rd. I felt truly held, calm and composed as I said my vows.... pop over to Facebook or Instagram to see photos of my gorgeous red sari!! xx

P.P.S - All my classes, events and workshops can be booked right here ... https://bookwhen.com/katehamiltonhunter
How to book instructions is the first download here: https://omyoganorthwales.co.uk/students