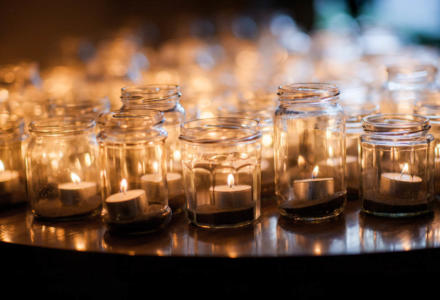 June 2020 Newsletter
Copy of my Newsletter sent out in June 2020.

If you would like to receive monthly news from me, please fill out the form on the menu 'Newsletter'. Thank you X
Yoga is a Light, which once lit, will never dim.

The better your practice, the brighter your flame.

BKS IYENGAR

Hello everybody…. How are you? I hope you are keeping the flame of yoga alive and shining brightly – I've got a feeling we are going to need our light more than ever in the days and weeks ahead, shining to keep ourselves uplifted and shining so as to inspire others to follow the yoga path to health and happiness.

And this Sunday is a special day in the yoga calendar... there's an invitation for you at the end of this email.

I was hoping we would be back in class by now, but Lockdown is hanging around here in Wales longer than we had all hoped. So let's all be careful to live mindfully, moment to moment, making good choices as the weeks slide by. Let's keep self-care at the top of our To-Do lists.

Running a yoga business in Lockdown has proved challenging. We have had plenty of time now to create new habits and lose some old ones. I know some of you are doing a regular yoga practice at home, some are using my YouTube channel and some are coming to Zoom classes, regular as clockwork – it helps to have dates in your diary and keeping our social connection is also very important for our wellbeing. I hope the habit of yoga has stayed with you and is serving you well.

I find that seeing everyone on Zoom really changes my mood and uplifts me so much and, from my heart, I thank everyone who has embraced Zoom! It means so much to me personally, professionally, and financially as I'm sure you're aware that I have lost most of my income since March 16th
when our classes closed. Less than half of my students have come online; I only have 5 classes a week now and the retreats that I run for The Zest Life are all cancelled / postponed.

I am currently thinking that in-person yoga classes will start in September – 6 months after I cancelled my classes!!

Classes will be impossible at my house with the social distancing rule, so all classes will be in one or two venues locally. Desh is slowly moving in here and we are turning my house back into a family home. All change here with lots of painting and emptying of cupboards going on!


Please support me through all of these changes to come out the other side… with new classes and a fresh start for us all in September.

Here are my Top Ten ways you can help:

1. Come to a class on Zoom! You will love the connection with others and you get the recording of the class afterwards to do again as many times as you like.

2. If you prefer YouTube to Zoom, book a Zoom class but watch it on YouTube! Ta-Da! Each class is privately posted on YouTube. You can backtrack as well, buy a Class Pass and I can send you as many classes as you want. (To do this, book a Class Pass and / or Classes on Bookwhen and you will get an email re the class, ignore that but then wait for the email with the private recording link to YouTube).

3. Pay it Forward – buy a Class Pass now to use later in the year.

4. Book a one-to-one with me to help with your home practice or any health issues. We can do WhatsApp, Facetime or Zoom. Prices start from £35 an hour.

5. I have very sadly packed up my Yoga Room and shop but now I need to sell some of my yoga kit & my lovely shop items. Please buy some! You will need a Yoga Kit ready for classes in September anyway, so start getting your kit together now. Check my Student Resources Page for KIT LIST & SALE PRICE LIST.

6. Sharing Facebook posts or writing a Review on Facebook on my business page 'OM YOGA North Wales'.
7. I have created a new Class Pass on my booking system, FIRST 3 FREE for newbies to try 3 classes before they have to pay anything. Please tell friends and family or anyone you feel needs yoga (ie EVERYONE!)

8. Send me a testimonial about the Zoom classes that I can share if you have been coming and finding it AMAZING. (I hope so!)
9. If you are using YouTube for your home practice, you can donate here to support me to make more videos until we can meet again in person https://paypal.me/OMYOGANorthWales

10. Write a Google Review for me. If you don't know how, here's a quick guide
INVITATION

Join me on International Yoga Day, Sunday June 21st at 10am.

I have readings, some chair yoga to share and a meditation to guide you through and you're welcome to share thoughts or a poem... it's a free event but book here for the link to Zoom.

Remember,

as Albert Einstein said,

'In The Middle of Difficulty, lies Opportunity'
Bright Blessings to You and Yours...

Kate xx