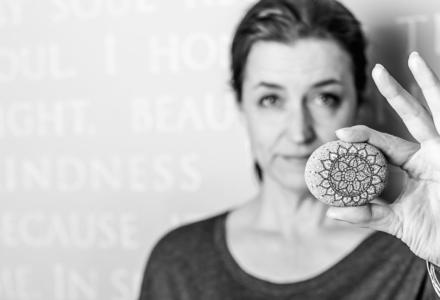 March 2020 Newsletter
Copy of my Newsletter sent out in March 2020. If you would like to receive monthly news from me, please fill out the form on the menu 'Newsletter'. Thank you X
'To live in the present moment is a miracle.
The miracle is not to walk on water.
The miracle is to walk on this green earth in the present moment,
to appreciate the peace and beauty that are available now.'

Thich Nhat Hanh
Firstly, how are you feeling in this moment? Can you take a deep breath and look out of a window at the coming Spring and just press pause on this rollercoaster of urgent news and continual change ..... and maybe even allow yourself a little smile??... 'It's going to be OK.'

This morning, on the Spring Equinox, I saw the birds in my garden, gathering dried grasses for nest building and I thought how much nature is just carrying on it's rhythm of life, and can always give us a lesson about being present in the moment.

Take a deep breath once again and relax your shoulders... 'In this moment, I choose Peace.'

We often say that things 'are meant to be', and if this unique period of time and this new set of circumstances have arisen across the globe, then there must be some grand plan at work. We shall be forced to slow down, to reflect, to read books and be careful with our resources. Let's embrace that and try not to get too caught up in the fear and worry - you know that phrase 'Worried Sick'? Let's not do that!
I wonder where will be mentally, emotionally, actually in 8 weeks, 10, 12 weeks time? It seems to me that things will have shifted in some way by the time we get through this.

And get through it, we will. Together.

I am offering to host a Zoom chat w/c March 30th for us all to gather and support each other. Zoom is like Skype and I used it for my Yoga Nidra training so I'm familiar with it. As many people as want can join, we can all talk about how we are managing and what we are doing to adjust. Not a class, just a get-together. Please let me know if you're interested in that - I'm thinking 6pm on a Tuesday or Wednesday?

I will be recording useful things for you to listen to - Yoga Nidras & Meditations and I will have a go at video recording some short classes as well this weekend... I will let you know next week how to access those. Please go to my Student Resources Page, I have put two new Nidras on there to help you to re-set and re-balance. Please try to do a Yoga Nidra every day!!

Finally, the fear of not having enough food, enough money, enough, enough of anything ... is all very de-stabilising for our Root Chakras - the Base Chakra at the base of the spine. PLEASE take time to ground yourself. Sit, stand, lie on the ground, breath deeply, anchor down, imagine the colour red, visualise roots growing into the earth, wrapping around rocks and connecting with all the other roots, we are all connected via the original mother, Mother Earth who is HOLDING YOU SAFE ALWAYS.

We have done this in class many times, trust that you will know what to do....
And always remember .... This too shall pass....
With love always,
Kate xx 🙏 xx

keep in touch and if you need any support, please don't hesitate to contact me.