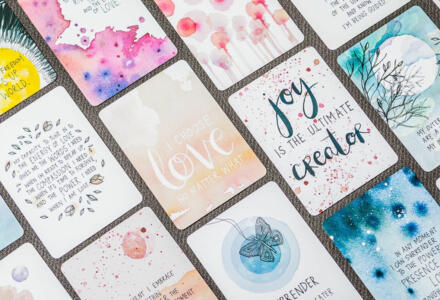 May 2020 Newsletter
Copy of my Newsletter sent out in May 2020.

If you would like to receive monthly news from me, please fill out the form on the menu 'Newsletter'. Thank you X
May I be well … in body, spirit and mind.
May I be at peace in my internal and external world.
May I feel connected, supported and loved.
May I be healthy, vibrant and free.

This Buddhist prayer is a Loving Kindness affirmation, that we say firstly and lovingly to ourselves (because if we are not in a good place, we can't serve others).

Then we offer silently it to a friend or loved one... "May ..... be well... "

Then we offer it anonymously to someone we don't know very well, a fellow dog-walker, shopkeeper or postman, for example... "May they be well... "

Then we try very hard to offer it magnanimously to someone we really don't like... the ex, Mr Trump... I know, it's hard, but here goes... "May they be well... "

And finally we offer it to the whole of existence as we say "May all beings be well... "

And we can use this prayer / affirmation as we are going about our day.

If you're in the queue in a shop, post office etc. 2 mtrs apart, not speaking, feeling a bit weird about this awkward new social situation, then send this prayer to the person in front of you, behind you, the person serving you, the person tutting, there's always one of those, bless 'em....

So...

How do those words resonate with you, personally?

Can you bless yourself with each line and breathe these words into your soul? No matter what, you are worthy of this blessing, as is every living being on this planet.

The hardest line for me is 'May I be at peace in my internal and external world.'

The external world has been totally turned on it's head. I'm trying to keep a slight awareness of the news but have taken the app off my phone - too much 'News' I found was not good for my mental health.

My internal world is on a roller-coaster ride as I feel a sense of loss and grief for all that has gone before that will never be again. We are all losing loved ones, routine, money, contact with the precious people in our lives, hugs, freedom, all the things we thought were ahead of us - now cancelled, postponed....

It's hard because all of these losses have come at once.

But...

I have also found space just to be.

Space to make some new choices, because we always have a choice.

As Carl Jung once said:

"I AM NOT WHAT HAS HAPPENED TO ME;

I AM WHAT I CHOOSE TO BECOME."

Please pop over to practise with me on YouTube, leave a comment and say Hi x

(there's a new Yoga Nidra for Grief and some new Every Day Yoga classes)

Please come along to online Zoom Yoga classes, the sense of community and support is so good and it works better than I would ever have thought!

SCHEDULE:

Tuesdays 1pm & 6pm YOGA & MEDITATION

Wednesdays 5pm YOGA & MEDITATION

Thursdays 1pm YOGA & MEDITATION

Saturdays 10am YIN, YANG & YOGA NIDRA YOGA

PLUS you get a recording of your class to do again whenever you like.

(free classes for key workers and people who have lost their income at this time, please reply to this e-mail to arrange this)

One of my regular Tuesday students, the lovely Kent says

'To my mind, Covid-19 has forced humanity to adapt to new ways of coping, and Kate, you have absolutely embraced the technology so successfully.'

JOIN US!!
With love and light, and another Buddhist saying:
The 6 best doctors are: Sunshine, Water, Rest, Air, Exercise, and Diet.
I'm here for you, know that.
Kate xx
P.S. My YouTube channel is here: https://bit.ly/2zqfqJf
Free audios are here: https://omyoganorthwales.co.uk/students
Online Classes are here: https://bookwhen.com/katehamiltonhunter
How to book classes - instructions is the first download here: https://omyoganorthwales.co.uk/students