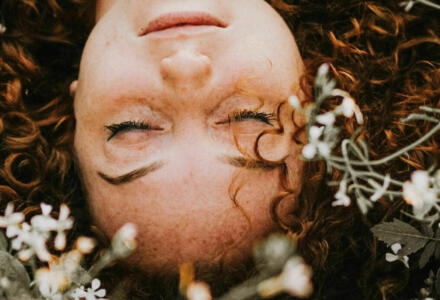 November 2022 Newsletter
Copy of my Newsletter sent out in November 2022. If you would like to receive monthly news from me, please fill out the form on the menu to the left 'Newsletter'. Thank you :)
"We need to do a better job

of putting ourselves higher

on our own 'to do' list."

Michelle Obama


I love a To-Do list, don't you?! I had a
'week off' for half term… I didn't go on holiday. Oh no! I made myself a To-Do list and got to work….

I painted the kitchen, updated my website, painted the hall, co-created a new event for 2023, painted the doors, updated my booking website, walked the dog, trimmed the dog, cleared out some cupboards etc etc.

I got to Sunday and triumphantly tore up my To-Do list and made a new one… and guess what???

It was just as long as the one I had just finished!!

I realised that To-Do Lists never finish, run out or expire!! And I noticed something else … I wasn't on either of my To-Do lists. I got so busy in my 'week off' that I ran out of time to see a friend, go to the cinema, get out for a day in the hills… and when I got onto my yoga mat on Monday morning, I almost cried with relief. I hadn't stopped!


The thing is that we can all be busy, but as Henry David Thoreau asks,

"What are we busy about?"

If I had booked the cinema, made a definite date to see my friend, watched the weather forecast and planned a day out in the hills, I would have done those things. There's something about putting something in your diary, booking, confirming, promising that mentally prepares you to act on the INTENTION to be somewhere, to do something that is important to your wellbeing.


And so it is with weekly classes, whether that be pottery, book club or yoga. With winter starting to settle into our bones, it is so easy to stay at home, start emptying cupboards and painting the stairs, nesting and hibernating! I'm all for cosy fires and candles and a spot of home DIY, but we also need to keep moving, keep being with other people and keep a routine going.

Put yourself on your To-Do list this month!

(I have written a Journal Post about Self-Care vs Self-Ish...for those times when we feel guilty for putting our feet up! Read on if this applies to you!!)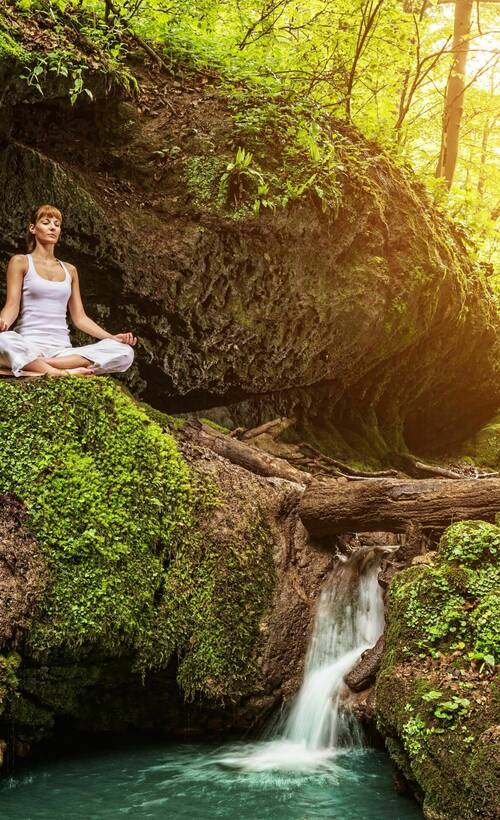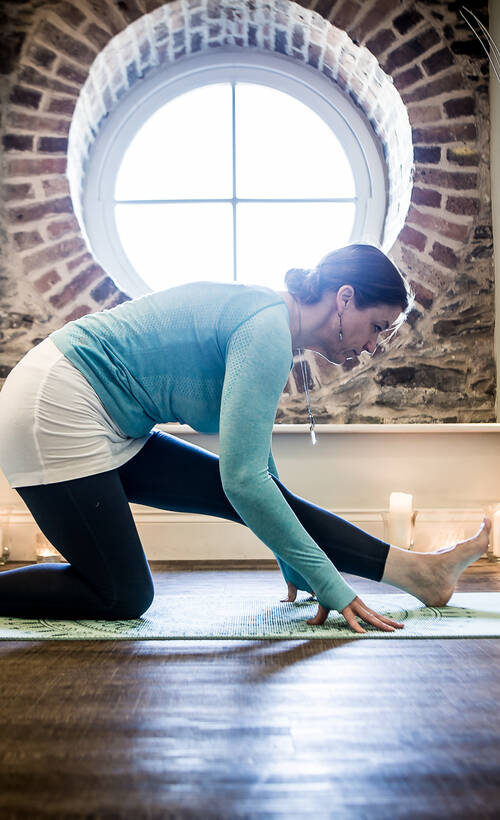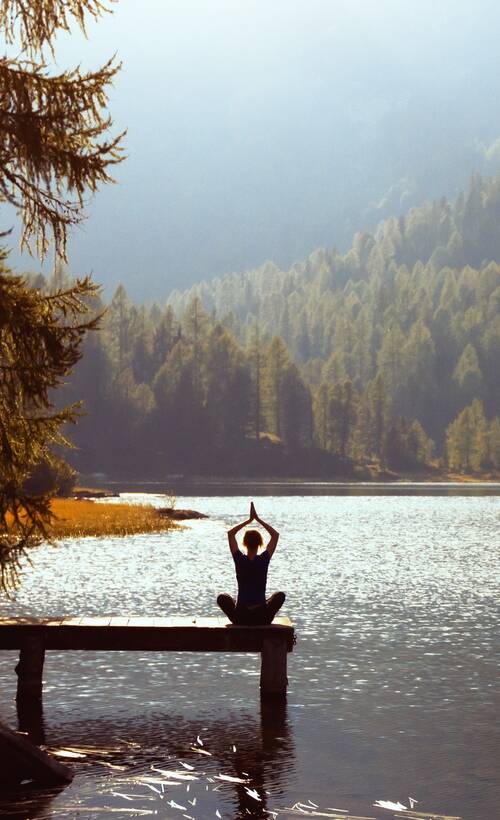 OM YOGA NEWS!

So, as I said I have been a busy bee, and I have been doing a lot of re-imagining of OM YOGA since the classes finished in one of our local venues and the concept of OM as a team of teachers came to an end earlier this year.

I have lots of NEW things to share with you and I hope you will come along and explore these with me.


CLASS NEWS

If you're local to the county of Conwy in North Wales, my weekly classes are on now every week until Christmas.

STUDIO NEWS

As some of you know, pre-Covid I taught weekly classes from my home in Glan Conwy. My lounge used to take 8 yoga mats and the students practised their Tree Poses looking out over the Conwy Estuary while my funny cat, Cinnamon prowled around the room, looking for a comfy human to sit on.

'Aaaahhh them were the days….'

Obviously that all came to a halt in 2020 and the room became a family room once again. During the last month, I have been re-decorating and turning it back into a Studio, but not for classes this time but for these One2One sessions:

Yoga for Beginners or for Health Issues
Meditation & Yoga Nidra for Fatigue or Stress
Private Yoga Classes
Reiki
Sound Healing
Read more about what's on offer at my new Yoga & Therapy Studio here.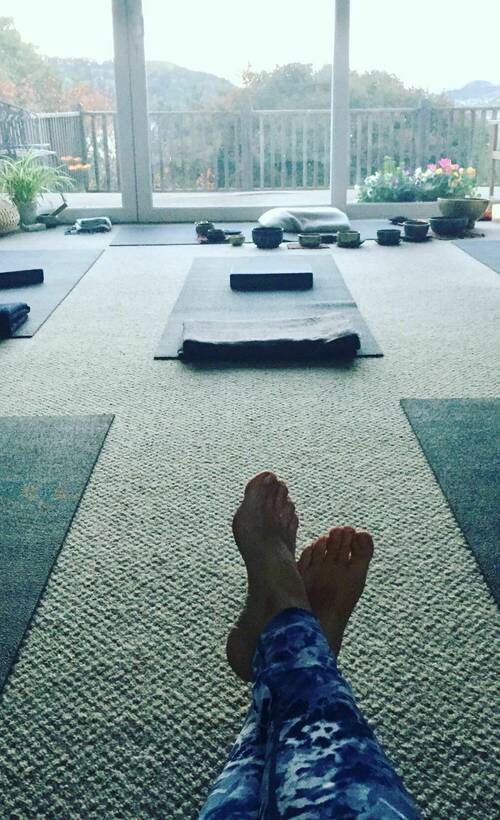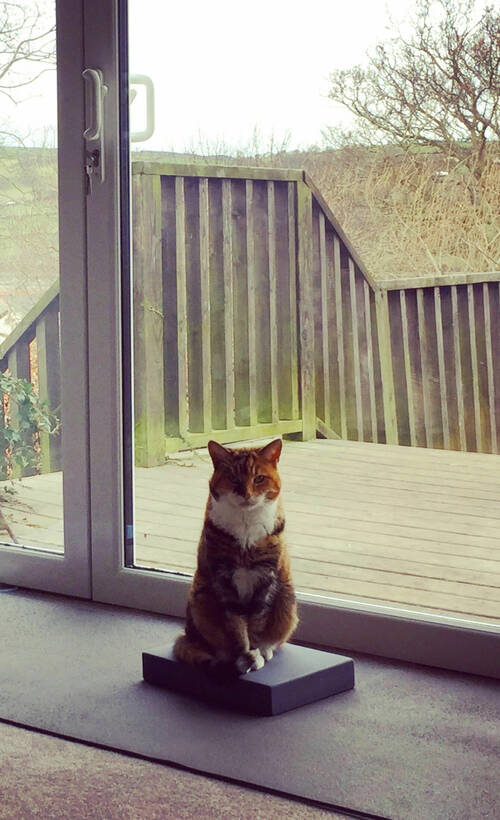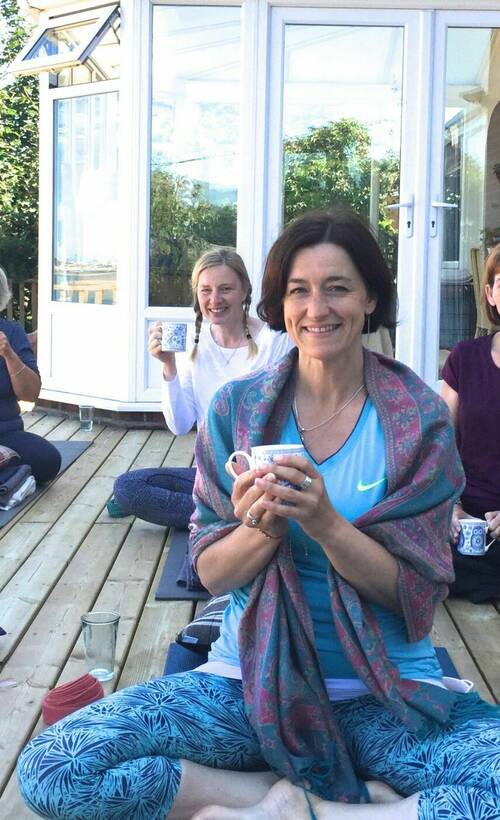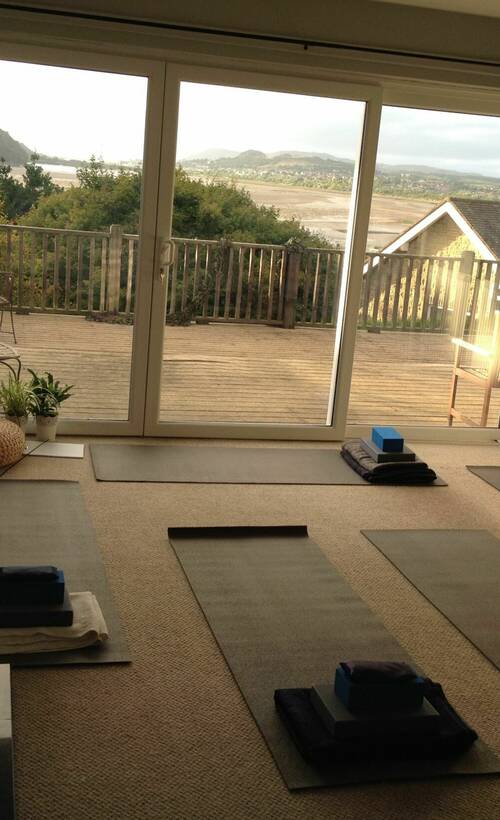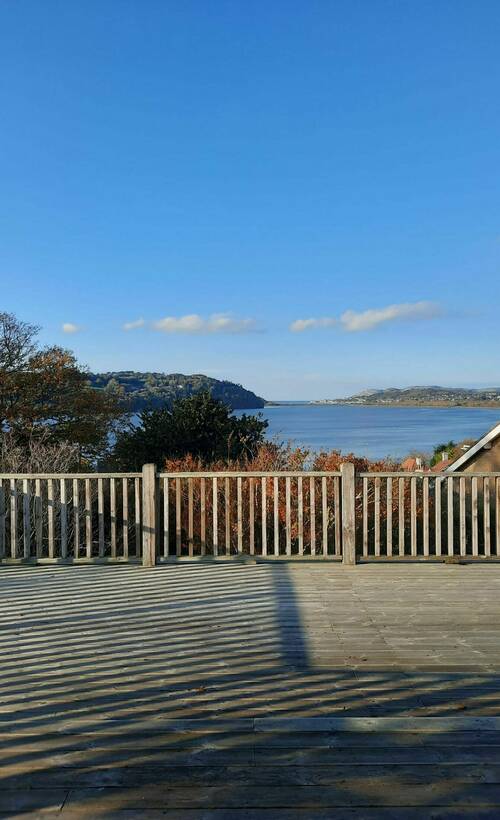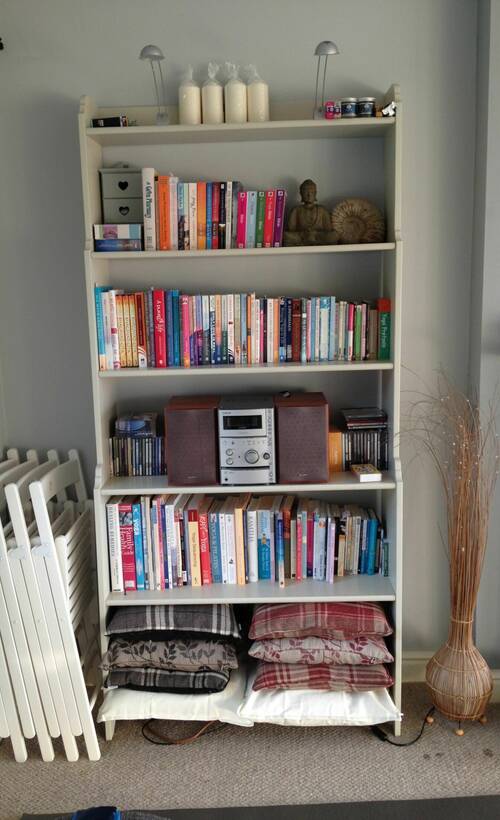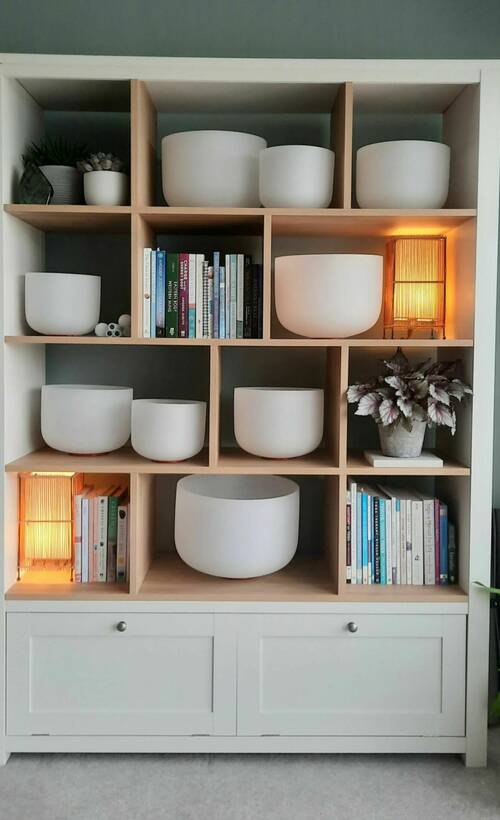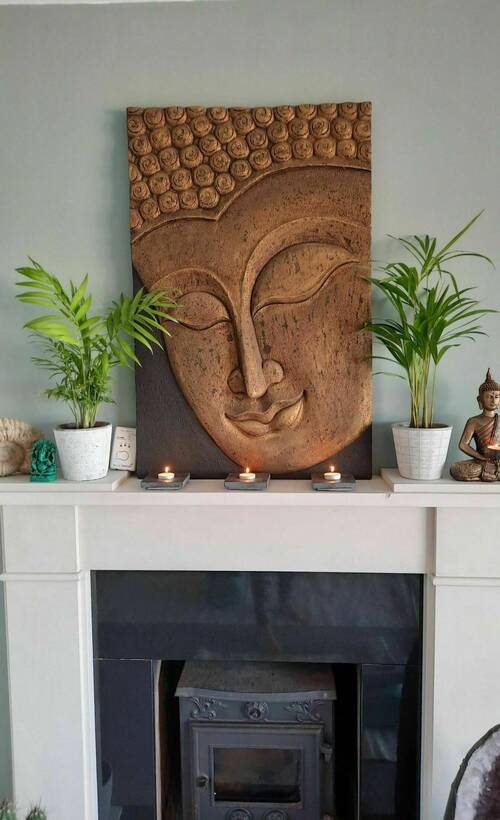 In 2016 I turned my lounge into a Yoga Studio and had four happy years of classes in this room...

Here it is re-imagined and ready for 2022 / 23!

See more photos of my old studio and it's transformation here


WEBSITE NEWS

I have spent hours and hours re-furbishing my website, as well as my home yoga studio! There is a free Pyjama Yoga download on the Home page, (reply to this email "Pyjama Yoga Please Kate!" for a copy straight to your inbox!) a new Wellbeing page, new Journal posts, new colours, layout and updated branding – I am so in love with it!!

I have also created NEW Gift Vouchers! So, you can now buy a loved one some Me-Time this Christmas, or give Santa the wink ;)

EVENTS NEWS

We have Steph Healy's Gong Baths monthly at Providero Coffee Shop in Llandudno through the winter and into next year. The next one is December 4th.

NEW EVENT IN DECEMBER

I am very excited to be starting Candlelit Yoga & Sound Evenings
throughout the winter in the super-cosy venue at Llanrhos Old School. It will be a two-hour event with 30 minutes Gentle Stretchy Yoga, 30 minutes Yoga Nidra with Intention setting and 40 minutes Sound Bath with my new Crystal Singing Bowls. We will have hot drinks and cake to finish off the evening. The first one is December 9th with a special Christmas one is on December 30th.

NEW FOR 2023

I am so excited to be starting NEW weekend workshops called A Day Of Yoga & Sound. These will be Saturday workshops alongside the new project at Lima Gardens in Pentrefoelas, near Betws-y-Coed.

I can't wait for you to join me for a whole day of Yoga, Meditation, Crystal Singing Bowls and walking in the beautiful gardens and much more. Each month will be a different theme and so you can come again and again!

Also NEW for 2023, Meditation Afternoons to learn the art of Meditation, Mudras, Breathwork, Affirmations, tips and tricks to quiet the busy mind, or a deep dive into Yoga Nidra on a sleepy Sunday afternoons at mine. Someone put the kettle on!

Event Information on my website is right here!

RETREATS NEWS

Come on retreat with me to Trigonos in Snowdonia for a few days of gentle yoga, deep rest, a cosy venue, nourishing food and time to be held by the mountains, meadows and waters.

I have 4 retreats planned for 2023, one for each season!!

Lots of information about each retreat is here...

"May the long time sun shine upon you,

And all love surround you

And the pure light within you

Guide your way on...."

(Listen to this beautiful blessing by Amrit Kirtan here)

See you on a mat very soon,

Kate xx