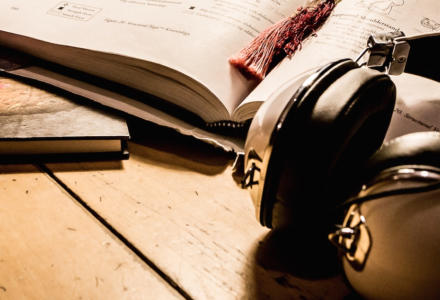 Yoga Podcasts
I LOVE reading books, but I have recently discovered podcasts and love to listen to them while driving, walking my dog, cleaning! Here's my Top 6 podcasts that I have on my Spotify at the moment. I'm sure more will follow....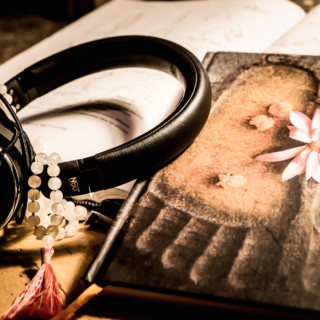 My favourite podcasts are ones about yoga, meditation, rest, well-being, spirituality and self care. Just like reading an interesting article in a magazine or watching a documentary, podcasts let you into the mystery of how others see the world, which broadens my mind, for sure... I have had many "A-Ha!!" or Laugh-Out-Loud moments walking through the woods with my headphones in, listening to an episode of one of my faves. (And then checked to see if anyone is around!)

1. From the Heart, Conversations with Yoga Girl. So, first up is Rachel Brathen aka Yoga Girl. One of the first people I followed on Instagram, I love how Rachel is so real about life, love, yoga and more recently, motherhood. Her podcasts are sometimes just herself chewing over current issues (she was very vocal about the #MeToo movement, discussing sexual harassment in the yoga world), sometimes she is with her husband, Dennis, (the most laid-back guy on the planet) and then she interviews a host of other people, scroll through and you'll see Usher, Hilary Swank, Deepak Chopra, Waylon Lewis, the Medical Medium, amongst many more. She records a podcast every week, so plenty to choose from.
2. Deepak Chopra Daily Breath. If you read books of a metaphysical/ spiritual nature, you will have come across this inspirational 72 year old Spiritual Gangster. He has written over 80 books (what?!!). Born in New Delhi and trained as a medical doctor in India and the US, he shifted his attention to yoga, meditation after meeting Maharishsi Mahesh Yogi in 1985. He now advocates alternative medicine and a spiritual approach to life. He has a few different podcasts but the one I recommend is this DAILY 10 MINUTE podcast called Daily Breath. Short and sweet, he explores a theme all week and then on Fridays he offers a short meditation on that theme. Thought-provoking and bite-size, a great way to get into Meditation.
3. Dr. Wayne Dyer Podcast. Wayne Dyer is another hero of mine. He had a tough life growing up in orphanages in Detroit, but went on to write over 40 inspirational books! His work developed from his first book written in 1976, which was based on his psychology education, to more a spiritual slant in later years. An inspirational public speaker and gentle soul, Dr. Dyer died in 2015, so his podcasts are taken from radio phone-ins that he did a few years ago. I always find something in each phone call and I love his voice, this man has the answers!!

"Remember, we are not our country, our race, or religion. We are eternal spirits. Seeing ourselves as spiritual beings without label is a way to transform the world and reach a sacred place for all of humanity."

Dr. Wayne Dyer
4. The Daring To Rest Podcast. As someone who has struggled with fatigue, Yoga Nidra has been a revelation to me in the last year or so And Karen Brody has been my guiding light. I started Yoga Nidra training in September 2018, Karen's voice has guided me through many, many yoga nidras. She is also great at interviewing people and she dives deep into all aspects of REST, especially, but not exclusively for women, as historically women have had a bad relationship with rest. Women have either having been forced to rest (as in the Rest Cure of the 1880s) or been shamed for resting (you are … lazy, unproductive, day-dreaming, good-for-nothing etc.). Karen is leading a Rest Revolution and I am on board wholeheartedly. Listen to an episode or two to see what it's all about.
5. The Mindful Life with Waylon Lewis. One of my favourite go-to websites for articles is elephantjournal.com … 'it's about the mindful life'. Waylon Lewis is the founder, a Buddhist from Boulder, Colorado, who brings Buddhism/ Spirituality / Mindfulness slap bang into the 21st century. His sense of humour is dry and his realness is refreshing. He edits the website and gives space and voice for others to write thoughtful posts on all manner of subjects. So, to get inside his head a bit more, I signed up for his podcast and I love it! Some are just 7 minutes long and the longest 44 minutes, and plenty to choose from.
6. Last but not least, if not a bit irreverent is Under The Skin with Russell Brand. You have to admire Russell Brand for making a complete turnaround with his life from famous stand-up comedian, activist and campaigner, to addict and then to where he is now, 16 years clean through a recovery programme that brought him to meditation and seeking the truth. I like the way he scratches beneath the surface of the world we all accept as being, well, acceptable. He questions the status quo, the world and the society we are becoming and on his podcast he interviews a wide range of guests from the world of academia, popular culture and the arts e.g. Brene Brown, David Lynch, Derren Brown, Fearne Cotton.
Photo credits: Earphones on keyboard - Ru Pixen. Banner image - Deposit Photos. Neon lights sign - Mohammad Metri.