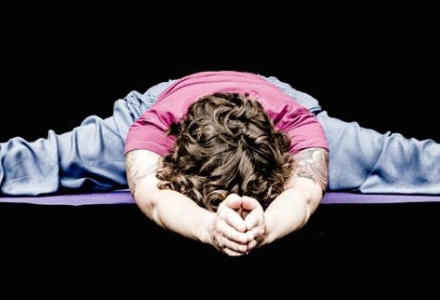 Q & A with Samantha Hare
To introduce you to the Dream Team here at Bodnant, I have put together a Q & A so we can get under the skin and see what really makes these guys tick and what they bring to their teaching. Read on...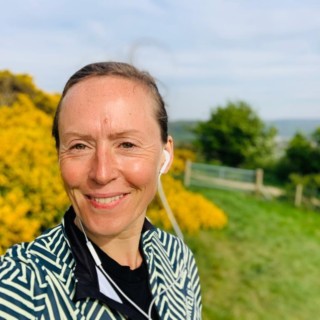 Introducing ... SAMANTHA HARE

1. What do you teach?
My founding and advanced teacher training was with Sivananda Vedanta International, I loved the broad and in-depth aspects they offered around the practical, spiritual, historical teachings. The asana and pranayama classes hold poses, focus on connecting to the breath and allow time between poses to let the body absorb the effects and re-centre the mind.
I followed this training with interest in discovering other forms of practice and found Ashtanga Vinyasa to be my next learning, studying through well established teachers in London, or overseas. This became a staple of my practice and weaves into the blend of my teaching.
Yin Yoga was a revolution to me, actually giving oneself permission to not push all the way, but truly listen to your needs, or observing the mind as elements of discomfort surface. I find Yin such a gift.
Ive trained in and teach Teen Yoga in schools and private group classes. This is an amazing tool to offer teens, supporting them to find self regulatory skills, a way of expressing and coping with difficulties when they may not have a language for or understand their feelings going on in their body and mind.
Yoga for the Special Child was an absolute blessing to train with and be part of, allowing me to work with adults and children with disabilities and spectrum disorders.
Accessible Yoga - this incorporates Chair Yoga and all the adapted angles you need to make a class accessible for anybody - absolutely anybody!
2. How did you first discover your chosen discipline and what kept bringing you back, so much so that you decided to train to teach?!
I have a historical background in dance and complementary therapies, I've always felt a huge connection to body and movement, but had no idea about mind, breath work, meditation or stillness - that very much evaded me, and is still not my natural groove. One of my dearest friends told me about the Sivananda practice, and it happened that the centre in Putney was not too far from where I lived at the time, so I thought as I was reaching the "ripe old" age of 30 (17 years ago) should I not look into something that could offer me a bit more "calm"?!
I enrolled in a 6 week beginners class that would cover the basics, it was like I had slotted right into "my thing" it was all so familiar and beautiful to me, I absolutely loved it and that was it, I was hooked. I did as many courses, classes, attended satsangs (where we would sit in a large group and meditate and chant uplifting mantras.) Then I attended retreats, where we embraced the routine of an ashram lifestyle. The next stage was all part of the journey to attend the teacher training, then 10 years later the advanced teacher training. The cycle of learning and teaching is a constant form of practice and I have learned from so many aspects.
3. Where have you trained, and with who?
I've travelled all over the world following my yoga practice and trainings with Sivananda. I've had strong interests in serving and supporting, and that has drawn me to train in areas like Street Yoga - a charity for homeless families in Seattle and Portland. As already mentioned, working with people who have disabilities lead me to train with Jo Manual - Yoga for the Special Child, Mindfulness for Children, Charlotta Martinez - Teen Yoga, Norman Blair - Yin Yoga, Total Yoga Nidra Immersion- Foundation Course- Uma Dinsmore-Tuli, Ashtanga Yoga, teaching adjustments - Melanie Cooper, Vinyasa Flow - Claire Missingham and many other inspiring teachers through online platforms and DVDs!
4. How long have you been a student? How long have you been teaching?
I came to the practice 17 years ago, still learning.
5. Who are your greatest inspirations in the world of Wellness?
Really is the people I get to meet in an ongoing process.
6. Describe a typical class with Sam…..
Varied, some parts challenging but with options, I like to get inside a movement and offer the opportunity of connecting to listening and honouring the you in there.
7. Are your classes suitable for beginners?
I teach all levels and offer accessibility to all who want to give yoga a go.
8. What is your core belief, driving principle or passion that drives you and that you bring to your classes in order to help people?
Honour yourself in others; we all have the same basic needs. Everyone has a history. I can share and facilitate and help shine a light and totally meet you respectfully where you are at.
9. Do you also offer any therapies or mentoring?
I am a practitioner of holistic therapies since 1998. I work via modalities of Reflexology, Aromatherapy, Indian Head Massage, Reiki (Master), Swedish Massage, Onsite chair massage, Metamorphic Technique.
I've worked for over 12 years in the areas of oncology and haematology and have vast experience of supporting patients with holistic therapies along side conventional treatment.
I currently offer mobile treatments. I also offer a dog walking and pet sitting service and find Reiki with animals is a wonderful thing to do!
10. How are you keeping yourself happy, healthy and sane in this crazy world we are living in right now?
Regular practice of yoga, being totally stoked that I'm in such a place of natural beauty. My amazing partner who is a constant rock, and my furry baby - Madog the mini poo!
11. Any pearls of wisdom you would like to share with us today?
My Grandad would always say don't sweat the small stuff, if you can do something about it to change, then try it and if you can't then let it go.
TO CONTACT SAMANTHA
07888 730722
buddhasam@talk21.com
Facebook: Samantha Hare

Instagram: scopetherapies