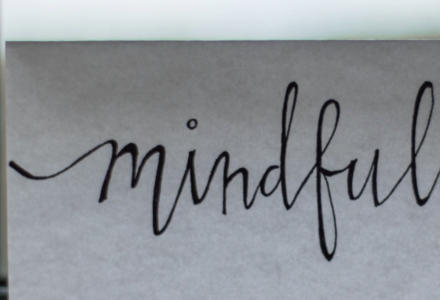 Q & A with Alison Jones
To introduce you to the Dream Team here at Bodnant, I have put together a Q & A so we can get under the skin and see what really makes these guys tick and what they bring to their classes. Read on...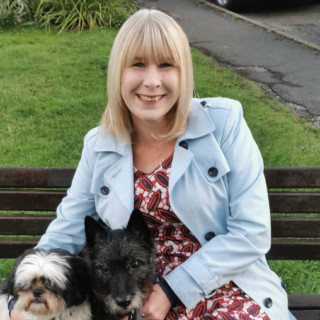 Introducing Alison Jones

1. What do you teach?
I teach secular Mindfulness. I mainly teach 8 week courses in Mindfulness Based Stress Reduction, Mindfulness Based Cognitive Therapy and Mindfulness Based Cognitive Therapy for Life. I also teach Mindfulness based Cognitive therapy for Cancer.
2. How did you first discover your chosen discipline and what kept bringing you back, so much so that you decided to train to teach?!
My background is in Mental Health nursing and I really came across Mindfulness in work. We were teaching a Basic Introductory course and I found it really helped me personally. It was also great to see how people took to it and found it helped them manage things like Stress, Anxiety and Low mood. It prompted me to practice and learn more.
3. Where have you trained, and with who?
I've trained on the Masters programme in the Centre of Mindfulness Research and Practice in Bangor university. I also go on regular continuing Education workshops, most recently one in Oxford University. I attend Regular Retreats , mainly in Gaia House in Devon. I am registered with The British Association of Mindfulness Based Approaches (BAMBA) and follow good practice guidelines.
4. How long have you been a student? How long have you been teaching?
I've been practicing regularly for about 10 years , I've been teaching 8 years , the last 6 years of those under the training of Bangor University.
5. Who are your greatest inspirations in the world of Wellness?
Well, I've got to go for Mindfulness teachers!...
I find the buddhist background to Mindfulness fascinating although I'm not a buddhist and my teaching is secular and so are the curriculums I teach. Christina Feldman is a buddhist teacher of mine who I find inspirational.
The developers of these courses are noteably Jon Kabat Zinn and My first teacher, a psychologist I used to work with called Sue Nam who taught Mindfulness in the NHS in the Welsh valleys long before it became popular or widespread.
6. Describe a typical class with you…..
A typical class will involve Mindfulness practice. I will guide us to develop Mindfulness, becoming more aware of our moment to moment experience by coming into contact with our senses, What we can feel, see, touch and hear. We usually will be sitting on a chair, at times lying on a mat on the floor. It can also involve some Mindful movement. In 8 week courses there is some opportunity for discussion about the practice.
7. Are your classes suitable for beginners?
Yes it's designed for beginners but if you already have a personal practice or have read a bit then it'd be really helpful for you too. We can always learn more, one of the reasons I teach is because it's really helpful for my own personal mindfulness practice.
8. What is your core belief, driving principle or passion that drives you and that you bring to your classes in order to help people?
My driving principle is around wanting to bring this practice to more people and make it accessible and acceptable for people to do things to look after their own well-being.
9. Do you also offer any therapies or mentoring?
Mindfulness can be taught in a therapeutic context. In this context sessions are aimed at anyone, those who might be feeling stressed, low in mood or anxious as well as those who want to learn something new or boost their well-being. Mindfulness generally isn't recommended if you are experiencing acute severe mental illness.
10. How are you keeping yourself happy, healthy and sane in this crazy world we are living in right now?
Well... Honestly, I'm not all of the time… I'm not always happy or healthy and I get stressed and anxious days. I keep my head above the water by knowing that's OK and knowing it will pass and I have things that will help me feel better. If I've learnt anything this year, as cheesy as it sounds, it is "it's OK not to be OK"!
My Mindfulness Practice helps a lot, even just short little practices when I'm having a stressful day in work really makes a difference. I've not long moved and coming home to my lovely partner, my 2 little dogs and our house surrounded by trees and near the sea feels like a sanctuary to return too. My day a week caring for my 2 year old Niece is also a big boost, her wonder and fascination with the world is infectious.
11. Any pearls of wisdom you would like to share with us today?
No pearls of wisdom as such but maybe try a brief Mindfulness practice just for a couple of moments right now. Bring your attention to your feet on the floor or the breath flowing in your body. Really see if you can notice what they feel like. Where does the breath go in the body, how does the body move as you breath in and out, Notice the contact of feet with the floor, what sensations do you feel. Maybe try this a couple of times today (and come to a session to learn more😀)
Contact me on Alisonjonesmindfulness@gmail.com
or on Facebook @MindfulnesswithAlison