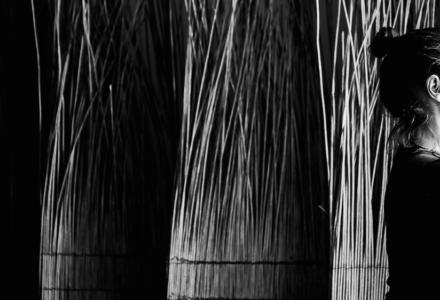 Q & A with Helen Jackson
To introduce you to the Dream Team here at Bodnant, I have put together a Q & A so we can get under the skin and see what really makes these guys tick and what they bring to their teaching. Read on...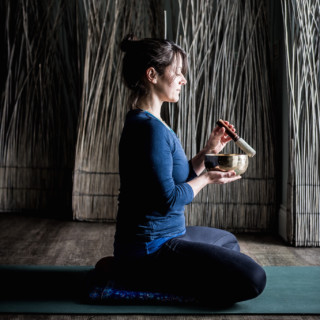 Introducing .... Helen Jackson

1. What do you teach?

All my teaching comes from Hatha roots. I also love Vinyasa flow and the stillness of Restorative and Yin.
2. How did you first discover your chosen discipline and what kept bringing you back, so much so that you decided to train to teach?!
In my early 20's I became interested in Buddhist practices and meditation and went on a retreat in India for the first time. I was drawn to the mind-body connection that yoga offered. I loved the fact there was no dogma, just the invitation to try something and see what happens. Practicing Yoga has brought me more balance, physically and mentally, it felt a natural next step to share what I have learnt.
3. Where have you trained, and with who?

I completed my 500 hour, British Wheel of Yoga Teacher Training with Emma Lloyd in Manchester. I have recently completed a 550 hour Yoga Therapy Diploma with Yoga Campus in London.

I have enjoyed training in meditation with Dr Lisa Kayley Isley, Yoga Nidra with Uma Dinsmore Tuli, Yoga for sleep with Lisa Sanfilippo, Intelligent Yoga with Peter Blackaby.

I've also trained in India at Sivananda Ashrams and Ashtanga in Mysore.

I've completed a Vipassana 10 day silent meditation retreat and the 8 Week Mindfulness Course with Bangor University.
4. How long have you been a student? How long have you been teaching?
I've had regular practice since 2008 and began teaching in 2014
5. Who are your greatest inspirations in the world of Wellness?

I especially admire the change makers, like Uma Dinsmore Tuli and Jessamyn Stanley who are shifting the perceptions of what 'wellness' looks like. I also learn a lot from Henry Brown, the dog I share my life with. He has a stretch, throws himself into everything heart first and then takes himself off for a rest!
6. Describe a typical class with you…..

A creative, slow flow guided by the breath with pauses to notice and explore the more subtle. Emphasis placed on a sustainable practice, that serves you (rather than the other way around) and cultivates strength, flexibility and mind body awareness. A common thread or a theme will run from through the class, with pranayama, guided meditation and the invitation to rest deeply at the end. I really hope everyone walks away from the class feeling more at ease, spacious and grounded.
7. Are your classes suitable for beginners?
I aim for my classes to be accessible by offering modifications and alternatives and creating a non-competitive environment where people are able to choose what is best for their body in that moment. I think learning to discern when we need to ease back and rest or when we can challenge ourselves a bit more is one of Yoga's really valuable lessons.
8. What is your core belief, driving principle or passion that drives you and that you bring to your classes in order to help people?
Ahimsa, the first and foremost Yama from the eight limbs of Yoga. It translates as non-violence and relates to being kind, not harming yourself or others and treading lightly on this earth.
9. Do you also offer any therapies or mentoring?
I've recently completed a 22 month Yoga Therapy Diploma. Yoga Therapy draws on the full range of Yogic practices and Ayurveda. It involves working alongside people to develop an individually tailored, holistic approach, often to address a specific physical or mental health condition.
The client is guided to develop a sustainable practice which can be integrated into their life and supports their personal wellbeing goals.
I have also trained in Ayurvedic Yoga Massage (a deep tissue massage, followed by assisted yoga stretches).
10. How are you keeping yourself happy, healthy and sane in this crazy world we are living in right now?
Firstly I think everyone has had wobbles so being able tell someone that I am struggling or finding that day difficult has been important. Everything seems more manageable when I am rested so a 20 minute Yoga Nidra in the afternoon is a brilliant reset button for me. Other essentials for me are time out in nature, whether it's walking Henry or getting out on my paddleboard.
11. Any pearls of wisdom you would like to share with us today?
A recent share from writer Liz Gilbert really resonated for me. It was around making a simple, daily commitment to be a loving and good friend to yourself. Try it and see what happens!
To contact Helen
helenjacko@yahoo.com
07517 864541
Facebook: Helen Jackson

Instagram: helenjackson5106