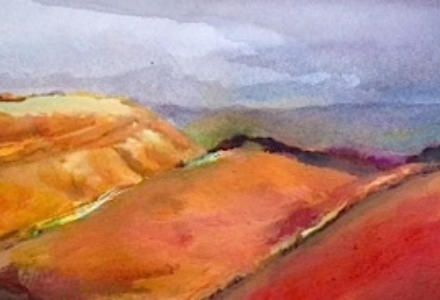 Q & A with Jane Barnes
To introduce you to the Dream Team here at Bodnant, I have put together a Q & A so we can get under the skin and see what really makes these guys tick and what they bring to their classes. Read on...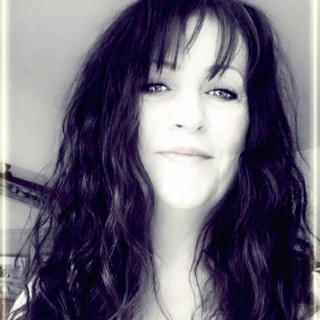 Introducing Jane Barnes ...
1. What do you teach?
I teach a balanced integrated approach to yoga, working towards establishing the idea of witness through meditation, helping to increase and balance the pranic sensitivity and conductivity, through the asana (physical practice), pranayama (breath focused practices) and relaxation.

I teach Vinyasa, Hatha, Vini, Yin, restorative practice and Face Yoga, although I have a blended approach to delivery. I have also created Stress Buster and Bliss Days, which encapsulate this, maximising the personal impact.
2. How did you first discover your chosen discipline and what kept bringing you back, so much so that you decided to train to teach?!
I started learning yoga with Tori Lang in Cardiff 10 years ago. At the time I was suffering from work related stress, depression and wanted to find an alternative way to deal with it. Yoga was the answer. Tori is a phenomenal teacher and from my first lesson with her I was completely won over and felt that yoga was just magical. As my love of yoga grew, I just wanted to help others and share with them the benefits. Tori suggested I look at training and in 2017 I took the plunge, ditched the stilettoes and long commutes for my yoga mat and started teacher training
3. Where have you trained, and with who?
I trained with British Wheel of Yoga, 500 hr Teaching Diploma Course, delivered over three years, completing it in October 2020. My tutor was the esteemed Sarah Beck, who is incredibly knowledgeable and well respected.
4. How long have you been a student? How long have you been teaching?
I don't think you ever stop being a student of yoga – so in that sense, I've been a student for 10 years. I've been teaching yoga since 2018.
5. Who are your greatest inspirations in the world of Wellness?
My go to person is Vishen Larkhini, of Mindvalley. He is doing incredible ground-breaking work, developing inspirational ways of delivering impactful meditation practices and gathering the best minds in the world to deliver rich content. I love how the core principles of these contemporary personal development practices are anchored in ancient yoga practices and philosophies.
6. Describe a typical class with you…
Laughter and fun with an unpredictable playlist. My sessions are very creative, I'm an artist and naturally approach everything in this way. I have a blended, eclectic approach to teaching, so even in a Vinyasa flow class there might be a Yin posture in the mix. There's a sun salute sequence I created, called 'Gangster' and it's a big hit in my classes. When students do this, despite the name, it's a transformational, empowering, embodied experience, and they all seem to love it! Although there is laughter and smiles, there is also a sensitive, spiritual side to the classes, grounded in our ancient traditions.
7. Are your classes suitable for beginners?
My classes are for mixed abilities, but wherever possible I offer alternatives and variations to suit different people and needs, so a beginner would be able to join the class.
8. What is your core belief, driving principle or passion that drives you and that you bring to your classes in order to help people?
Love, belief and unity. I believe we are capable of extraordinary things, if we are just able to operate from a position of love, not fear, tapping into our inner knowing, uniting with like-minded people. We can awaken potential and make extraordinary things happen.
9. Do you also offer any therapies or mentoring?
About a year ago I completed my training as a Reiki Master. I can also mentor people.
10. How are you keeping yourself happy, healthy and sane in this crazy world we are living in right now?
By doing lots of meditation, using the time for personal development, and creative projects. Keeping connected to people, focusing on my family. I also adopted a homeless little kitten called Billy the Kit, a furball full of joy and mischief, who seems to like Shirley Bassey- Diamonds are Forever, it stops him in his tracks when he is up to kitten mischief and he loves jumping in the shower.
11. Any pearls of wisdom you would like to share with us today?
Take a moment and just be aware of your thoughts and the language you use. How positive are they and how do they make you feel? If you use negative or dramatic language, just try re-framing your thoughts, using different positive language. Can you notice the difference in the way it makes you feel? Change the way you see the world.
Rumi: 'O seeker, Your, thoughts have such power over you. From nothing you become sad. From nothing you become happy. You are burning in the flames. But I will not let you out until you are fully baked, fully wise and fully yourself.'
Jane teaches Vinyasa on Monday Evenings at 7.30pm and runs Bliss Days on the 4th Sunday in the month.

As well as an amazing Yoga Teacher, Jane is an extraordinary artist and these are snippets of some of her beautiful paintings.

Connect with Jane:
Jane Barnes Yoga Facebook
Artwork: http://www.jane-barnes.com/