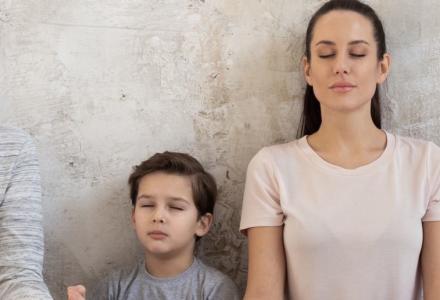 Q & A with Natasha White
To introduce you to the Dream Team here at Bodnant, I have put together a Q & A so we can get under the skin and see what really makes these guys tick and what they bring to their teaching. Read on...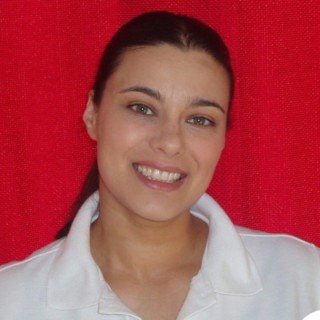 Introducing Natasha White...
1. What do you teach?
Women's Fitness & Well-being (strength, Pilates, balance and deep relaxation). Super Seniors (essential strength, balance, health & fitness). Kids Yoga Club (games, poses, confidence-building) and OM Outdoor Family Yoga (using songs, play and plenty of poses, in the great outdoors). Natasha is also a Certified Menopause Coach and Pre-Post Natal Specialist.
2. How did you first discover your chosen discipline and what kept bringing you back, so much so that you decided to train to teach?!
Within yoga, finding myself in a mad world, as a young person leaving London to study and travel, consistent mantras, writing and investing time in reflection enabled me to live in my happy truth. Free thinkers will always seem crazy to some people and I'm OK with that! Yoga is really a form of meditation and prayer. It's artistic. Playing music, is another reason I became an instructor. Designing programmes and lesson plans gives me so much pleasure that it's not really work! More like playtime and I think that's why I love what I do so much!
3. Where have you trained, and with who?
My background spans 25 years teaching health, fitness and wellbeing. I have over 40 qualifications, taken in England, Wales and Scotland, covering a range of generic styles plus Pilates, Free Style Fitness Yoga through to specialist level e.g Exercise Referral, Falls Prevention, Youth Mindfulness, Tai Chi Movements for Wellbeing and Meditation.
I would say most influential training was at the Empowering and Healing Women Lunar Arts with Shiva Rea at Primrose Hill with Yoga Campus last summer where I fell in love with chanting.
4. How long have you been a student? How long have you been teaching?

Since finding inspiration going to my first Hatha class in Watford 1996, I've been studying health and fitness. Qualifying as an Exercise to Music Instructor at YMCA London in 1998, I began blending yoga into the cool downs. It hadn't really dawned on me until I was in my 40s that Yoga would be such an integral part of my lifestyle. I love Yoga's connection to nature. It fits in so well with courses I took at Bangor University where I became a researcher and studied for two Environmental Planning degrees, gaining a Masters in Countryside Management in 2002. I'm still amazed at how simply, how seamlessly fundamental movement patterns and mindsets lean into yoga with such flow from pose to pose. I'm not advanced in my poses but what I get out what I put in.
5. Who are your greatest inspirations in the world of Wellness?

Jenny Burrell and Michele Lyons the creators of Jenny Burrell Education courses. Their contribution to women's wellness globally is phenomenal. It's truly changing and advancing women's health services.
Dr Shrikumar Rao's course The 45 Day Quest for Personal Mastery took my spiritual awareness to the next level last year. It's a game changer. If you're keen to get to the bottom of who you really are and understand yourself, this Mindvalley course is highly recommended.
Uma Dinsmore-Tuli heavily influences my teaching with young families and inspired my own mother and baby yoga journey.
6. Describe a typical class with you…..
Mixing play, strength, balance, sometimes songs, science and stories. Mini mindfulness, body awareness, a bit of sweating and a good relax at every opportunity!
7. Are your classes suitable for beginners?
Absolutely! 100% ye.
8. What is your core belief, driving principle or passion that drives you and that you bring to your classes in order to help people?

Learn, earn and return. Giving is built into the work I do. There's always a way to offer help or share and that's key to the way I work.
9. Do you also o/er any therapies or mentoring?
I'm currently preparing wellbeing courses and workshops......next ones will be either online or at Bodnant Welsh Foods. They'll be 'Power Through Menopause' (six week course), Creating a Dedicated Gratitude Practice (two weekends), Pregnancy YogaPilates (five week course and workshops), Post natal Core Strength (five week course and workshops) and Family Wellbeing Workshops. There's more but I don't want to give too much away so you'll have to wait and see!
10. How are you keeping yourself happy, healthy and sane in this crazy world we are living in right now?
Singing. Daily meditation. Standing in awe at the sky. Journaling colourfully. Gratitude Practices. Finding movement to suit my mood, my energy. Catching sunrise and chasing sunsets. Accepting myself no matter what I do. Hugging my children. Singing soul harmonies to raise vibrations and consciously sending love beyond what we cannot see! Oh and gallons of camomile tea and honey!
11. Any pearls of wisdom you would like to share with us today?
When things seem to be going too fast, move down the gears. Inhale deeply, exhale fully. Smile softly, to let go of your grip on life. Nap. Start the day again! Play your favourite songs and, rock on.
You can connect with Natasha on:

Facebook : Natasha White
email: shapeupwithnatasha@yahoo.com
mobile: 07919 131516