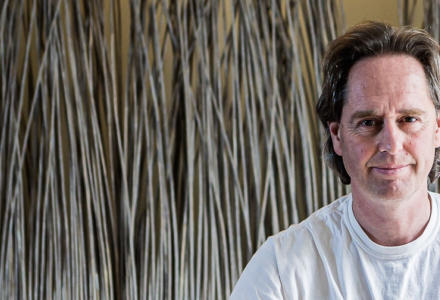 Q & A with Phil East
To introduce you to the Dream Team here at Bodnant, I have put together a Q & A so we can get under the skin and see what really makes these guys tick and what they bring to their teaching. Read on...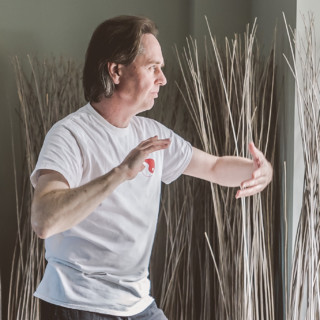 Introducing 'Tai Chi Phil' East

1. What do you teach?
Qigong – Chinese exercise system of coordinated body-posture and movement, breathing, and meditation used for the purpose of maintaining / improving health.
2. How did you first discover your chosen discipline and what kept bringing you back, so much so that you decided to train to teach?!
I was learning Kung Fu but found the classes too "testosterone" driven. A friend suggested I might like Tai Chi, which I practiced for a few years before discovering Qigong. Qigong offers the opportunity for you to take responsibility for your own health. My second teacher, when I was in my early 20's, was forty years older than me, but had far greater flexibility and grace. I wanted to learn how he could do that, and later I wanted to share that with others.
3. Where have you trained, and with who?
I have been fortunate to have learned from many teachers. In the Chinese tradition following one teacher and honouring their lineage is very important. I respect that, but Bruce Lee's philosophy to "Absorb what is useful, discard what is not, add what is uniquely your own" has always been my guide. Travelling widely in the UK, Australia and Europe allowed me to learn widely and develop "what is useful" to me.
My first qualification was with the London College of Traditional Acupuncture in 2007.
4. How long have you been a student? How long have you been teaching?
I have been a student for 32 years. I still consider myself a student and try to train and learn from other teachers whenever possible. You never stop learning! I have been teaching since 2007.
5. Who are your greatest inspirations in the world of Wellness?
All of my teachers have inspired me to persevere and to be the best I can be. However, Simon Blow is probably the greatest inspiration. After a near fatal accident Simon was told his life would be one of constant pain and at best would need walking sticks. Simon is an outstanding Qigong teacher!
6. Describe a typical class with you…..
I hope every class is typical in that it is fun. If you are not enjoying what you are doing, do something else! There are thousands of styles of Qigong, so I believe there is one that suits everyone. But a typical class will include a physical warm up, learning to breathe from the belly, relaxing and releasing tension, and one set of Qigong movements.
7. Are your classes suitable for beginners?
All my classes at Bodnant Welsh Foods are "Taster" or "Introduction". They are the first step in what I hope will be a lifetime of transformational learning.
8. What is your core belief, driving principle or passion that drives you and that you bring to your classes in order to help people?
The basic principles of Qigong are simple. When there is balance there is health. Equal Yin and Yang is balance. When there is harmony between the Five Elemental processes there is health. So, too much Fire, add Water; too much Wood, use Metal etc. These simple practices are available to all of us and can have a tremendous influence on our well-being. Having experienced this myself and having seen students experience this, I found my driving principle for sharing Qigong.
9. Do you also offer any therapies or mentoring?
I have done some Shiatsu training. This is a style of massage that uses the same principles as Qigong. I am not currently offering this as a therapy but include some self-massage (acupressure) techniques in my classes.
10. How are you keeping yourself happy, healthy and sane in this crazy world we are living in right now?
I moved to Wales as I love the mountains, the sea and the forests. Being in nature and spending time with like-minded people restores my sense of equilibrium. Combine that with Qigong on the beach or surrounded by trees and I can cope with most things.
11. Any pearls of wisdom you would like to share with us today?
Calling All Angels
Oh and every day you gaze upon the sunset
With such love and intensity.
Why it's almost as if, if you could only crack the code
You'd finally understand what this all means.
Oh but if you could, do you think you would
Have traded all the pain and suffering?
Oh, but then you would've missed the beauty of the light upon this earth
And the sweetness of the leaving.
By k.d. lang and Jane Siberry
To contact Phil

07403 802474
taichiphil@outlook.com