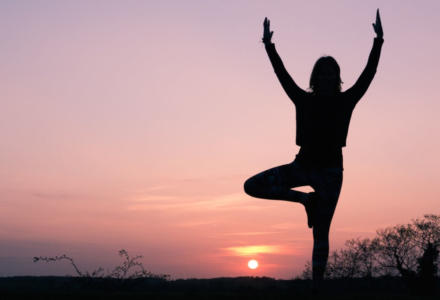 Q & A with Poppy Backshall
To introduce you to the Dream Team here at Bodnant, I have put together a cheeky Q & A to get under their skin and see what really makes these guys tick and what they bring to their classes. Read on...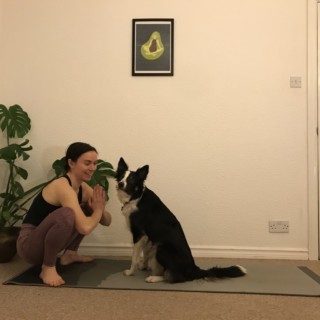 1. What do you teach?
I teach flow-based yoga classes, that help you tune into your breath and body. I love flowing and repetition in yoga as it really allows you to bring your attention into the present moment.
2. How did you first discover your chosen discipline and what kept bringing you back, so much so that you decided to train to teach?!
I first began dipping in and out of yoga classes when I was a teenager and I also delved into some different classes whilst at university, but it wasn't until I went to live in New Zealand and met one incredible teacher who was teaching flow classes that I fell completely in love.
After the first class I was totally hooked, I felt different leaving even after that first class and I knew almost straight away I wanted to create this experience for others.
3. Where have you trained, and with who?
I have completed my 200hr training in Rishikesh with the Himalayan Yoga Association, undoubtedly the most incredible experience of my life so far. I loved the immersive style and the experience, and the people and teachers I met still influence my teaching today.
I have also completed a 30hr anatomy training with Dr Yogi and a yoga myofascial release course.
4. How long have you been a student? How long have you been teaching?
I have been a student for nearly 10 years and still consider myself a student today as I love attending classes as much as I enjoy teaching them! I have been teaching for two years.
5. Who are your greatest inspirations in the world of Wellness?
Oooh this is tough.. I feel inspired by every teacher I've studied under! I also absolutely love Donna Farhi's book Bringing Yoga to Life – reading this book re-affirmed so many of my feelings towards yoga and teaching. A true must read for anyone yogi or not.
6. Describe a typical class with you…..
A typical class with me begins with plenty of time to settle often with breathwork, we will then warm up and work into our flow. The flow could include, back bending, balancing and strong standing sequences. We then wind down with slower stretches and end with guided relaxation.
7. Are your classes suitable for beginners?
My classes are suitable for beginners and I offer modifications throughout. As my classes are flow based, they are best suited to those with basic fitness levels and the ability to move up and down from the ground with some ease.
8. What is your core belief, driving principle or passion that drives you and that you bring to your classes in order to help people?
The thing that keeps bringing me back to my mat is my desire to create an environment that empowers you to show up and move your body in a way that makes you feel amazing.
9. Do you also offer any therapies or mentoring?
I offer Sports Massage treatments in Llanrwst. I am currently making my way up the levels and will have completed my level 4 by this Summer. I also offer private 1-2-1 yoga.
10. How are you keeping yourself happy, healthy and sane in this crazy world we are living in right now?
The best part of everyday is my little dog Loki, having her means I have to move my body every day and get into nature no matter the weather and she is also ridiculously cute.
11. Any pearls of wisdom you would like to share with us today?
Don't let thinking you're bad at something be the reason you don't start. When I stopped being embarrassed about being a beginner life got more fun!
Thank you…Namaste xx
Email : poppybackshall@hotmail.co.uk
Instagram @tulamovement