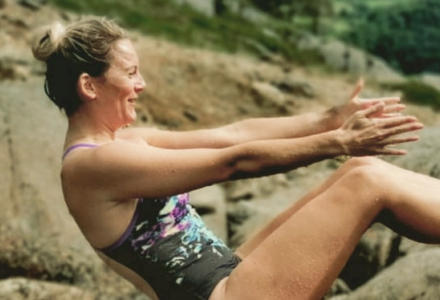 Q & A with Sasha Jones
To introduce you to the Dream Team here at Bodnant, I have put together a Q & A so we can get under the skin and see what really makes these guys tick and what they bring to their classes. Read on...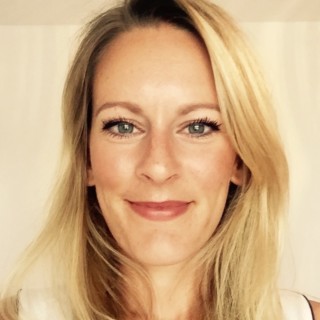 Introducing Sasha Jones
1. What do you teach?

Pilates for all abilities
2. How did you first discover your chosen discipline and what kept bringing you back, so much so that you decided to train to teach?!

I'm a qualified Sports Rehabilitator so I have always had a strong interest in the human body and the endless benefits of exercise. I particularly enjoyed pilates as a participant so much so I decided to train after about 5 years of doing classes as I loved it so much and wanted to spread the word!
3. Where have you trained, and with who?

I studied Sports Rehabilitation at Salford university graduating in 2009 and I trained in Pilates through APPI (the Australian Physiotherapy and Pilates institute) and have completed level 1 (beginner) to level 3 (advanced).
4. How long have you been a student? How long have you been teaching?
I was a Pilates student for 12 months and have now been teaching for nearly 4 years.
5. Who are your greatest inspirations in the world of Wellness?
My greatest inspiration would have to be Joseph Pilates (of course!) who was the inventor of Pilates. He began his Pilates work around 1920's working with patients post-war who were unable to walk or get up from their hospital bed. These techniques were then developed and are now used amongst top sporting athletes. Pilates rehabilitative work is still used widely today and the benefits of Pilates proving very popular.
6. Describe a typical class with you…..
A typical Pilates class is a form of low-impact exercise. This involves movement from a standing and floor position using a mat, occasionally using resistance bands and soft balls for an extra challenge. The aim is always to work with controlled repetitions. The class focuses on postural awareness techniques, core strengthening, mobility and breath control.
7. Are your classes suitable for beginners?
Absolutely! Pilates is suitable for anyone of any fitness level.
8. What is your core belief, driving principle or passion that drives you and that you bring to your classes in order to help people?
My core belief is that you always feel better for doing exercise of any kind. I'm a big believer in looking after your body and that prevention is better than cure. I throughly enjoy helping people learn and discover more about their body's in order to live a healthier and more active lifestyle.
9. Do you also offer any therapies or mentoring?
I have a sports injury clinic at Rhos on Sea Golf Club where I specialise is musculoskeletal injuries and sports massage.
10. How are you keeping yourself happy, healthy and sane in this crazy world we are living in right now?
Exercising regularly which will often involve swimming, running or Pilates in the garden (if the weather allows!), getting outdoors and keeping in regular contact with friends and family.
11. Any pearls of wisdom you would like to share with us today?
A quote from Joseph Pilates which I love 'physics fitness is the first requisite of happiness.'
You can connect with Sasha on:

Instagram: sjsportsinjuries

email: sjsportsinjuries@icloud.com