My Yoga Nidra Story
I love to teach Yoga Nidra, but my story with this practice started years ago, in a dance school, under a blanket, listening to an Indian guru with my first yoga teacher.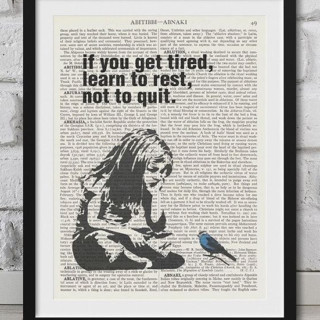 For a long time, I religiously turned up to my 7pm Wednesday night yoga class, exhausted, frazzled and spent. I walked into the room, rolled out my mat and relaxed / collapsed into this safe space with my amazing teacher at that time; Barbara Occleshaw, and my yoga tribe.
To back-track, I had married at 20, had two baby boys but left when I was 28 and then lived in a caravan up a mountain for three years. I had met a new guy and was accidentally 10 weeks pregnant when I went to my very first yoga class at the age of 30. By the time the baby was born, I was on my own again, still in my caravan with no money and two exes to deal with. So life was having it's ups and downs, as it does, and every Wednesday, I thanked God for my yoga teacher and my sanctuary that was my weekly class and my trusty yoga mat.
One week, Barbara put on a recording of an Indian teacher talking us all through a Yoga Nidra. The best part about this was that we got to lie down for almost half the class as we were guided through every part of this very precise process by an enigmatic Indian voice coming out of Barbara's tape recorder. Even Barbara pulled up a blanket and lay down!
My body became so still that I felt it was actually melting into the floor and my mind was in a deep state of meditation, serenity and peace. I was totally aware of my surroundings and my mind was awake, aware and spacious but I could not feel my body.
I don't remember anything else about this experience but I vividly remember the feeling of it.
In the years that followed, every now and then, I looked up Yoga Nidra on the internet, curious about what it was and how could I have the same experience once again? As Yoga Apps came out on iPhones, I tried a few Nidras but I did not get the same feeling as I remembered.
Then in August 2018, I was talking to a yogi friend about how I would like to teach Yoga Nidra but didn't really know how to get into it or find a school to train with, and she said that she was reading a book all about Yoga Nidra called 'Daring To Rest' by Karen Brody and that the author also ran an online teacher training programme, which was taking in new recruits in about two months time….
Synchronicity or what?! I bought the book, I downloaded the three Yoga Nidra recordings and as soon as I did the first one, I almost cried with joy and relief; I had found that experience once again, the one I felt in my bones but had not been able to re-create. I was home again in this deep state of peace and surrender.
I have practised Yoga Nidra almost every day since then. I enrolled on the training course in September 2018, completed it as a 'Facilitator' in January and am now going deeper with one-to-one mentoring to be a Certified Instructor by the end of 2019. I am so happy to be able to share this practice and all it means to me.
Join me for classes, workshops and a six week course…. See you under a blanket very soon!
Try a Yoga Nidra for yourself here: Student Resources
Photo credits: Banner - Lenin Estrada. Eye-pillow - Anton Shuvalov. Woman sleeping - Gregory Pappas.

The Banksy framed pic is available to buy from bigprintlittleprint.com.