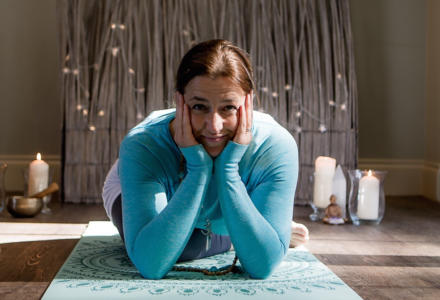 About OM YOGA
Kate Hamilton-Kapur is the creative force behind OM YOGA North Wales and she is passionate about helping people to find true, lasting happiness through the wellness practices of Yoga, Pilates & Qigong.

From the Lockdown cocoon, we have emerged with a new Wellness project at Bodnant Welsh Food in the Conwy Valley.....
"I took my first yoga class in 1999... and, of course, never dreamed that one day I would be heading up a team of ace Yoga & Wellness teachers to create a vibrant community at such a beautiful venue as Bodnant Welsh Food. Here's where it all began....

From my first yoga class with Barbara Occleshaw in 1999, I dreamed of being a yoga teacher... It wasn't until 2011 that I took the plunge and started my Teacher Training in Snowdonia.

I began part-time teaching two years later, in 2013, running classes in local village halls and in 2016 took my classes into my own home to save on rent and step tentatively into teaching yoga full-time.

The Lockdown of 2020 was many things, but for a lot of people, it was a time to stop and reflect on everything that was, so suddenly, taken away from us all. And from that space of losing everything and having to begin again, came the idea to approach Bodnant Welsh Food with a vision to create something special in the year of so much heart-ache.
In September 2020, I opened classes in The Pochin Room, on the second level of the main building at Bodnant. The room is spacious, warm and welcoming, with space for 12 mats, even with the 2 meters social distancing rule. I invited other teachers to join me, my vision becoming a shared vision of creating community and belonging in this special place.
Our students often stay after class for a coffee in the Furnace Cafe, or pop downstairs for fresh bread, fruit and veg at the Farm Shop. It feels like the perfect location, synergy and partnership with the Reynolds family who run the business here.

I can't wait to welcome you! Come and kick off your shoes, roll out your mat, settle in. Let's discover, once again, the joy of moving together, breathing together and being quiet in each other's company. Welcome to the tribe."
Kate Hamilton-Kapur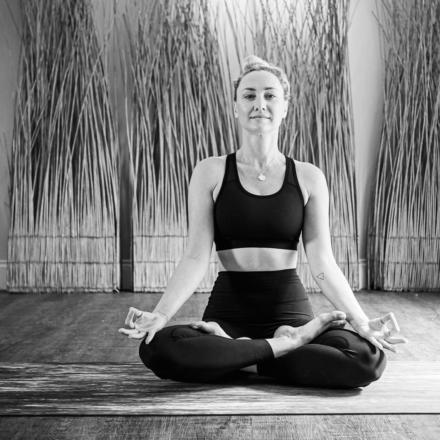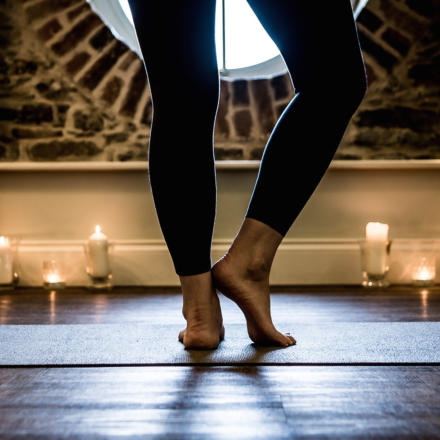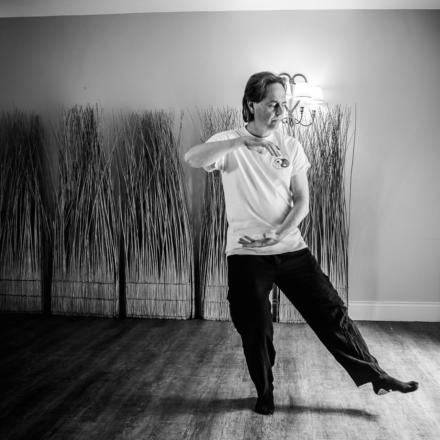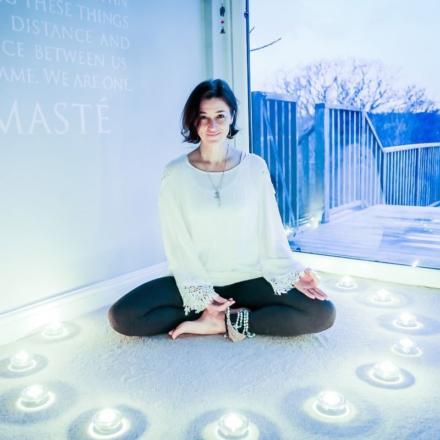 New to the area I've been looking for yoga classes that challenge, enthuse and relax me. Kate & Natalie's classes do all three. I enjoy them so much I plan my week around them! I have arthritis & need yoga to keep me flexible. I'm so pleased I've found OM Yoga it makes me feel settled in my new home.

- Adrienne Taylor, Yoga Student