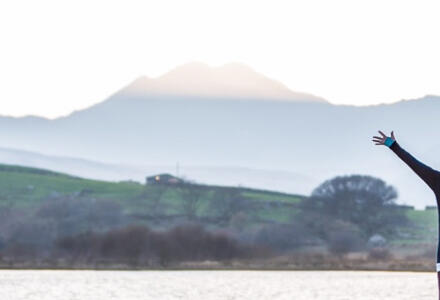 New Here?
If you have stumbled across this website on a Google search, then Hello! I am a yoga and meditation teacher and I live on the coast of North Wales, UK. I run local Yoga classes, workshops and events in my area, but I also run Yoga & Meditation Retreats an hour south from here, in the heart of Snowdonia.

Welcome to Om Yoga & Wellbeing!
On my website you will find information about my classes, workshops and retreats, under the YOGA tab on the left.
You will find out about One2One sessions with me where we can use a few different healing modalities to address physical, mental, emotional and spiritual imbalances - head to the WELLBEING tab.
You can read about my Training (About Kate) and Testimonials (link below) from a few of the many people I have taught since teaching my very first yoga class in April 2013.

I have blog posts to share with you, where I dive deep into different themes around yoga and wellbeing. If you check out the JOURNAL pages, there are five different categories to choose from... LOTS to read... better put the kettle on then!

And you can sign up for my NEWSLETTER if you would like a little drop of yoga sunshine in your inbox once in a while....

Have a mooch around the site and if you feel like you need to ask me or approach me about anything at all, there are different ways to CONTACT me too...

And remember this...

"You may not be able to control the whole world, but you may learn to control your inner world through yoga."

Dr. Debasish Mridha (Neurologist, Philosopher, Author)

You are so welcome to join our OM YOGA community in whatever way works for you!

Kate Hamilton-Hunter

TESTIMONIALS FROM MY STUDENTS