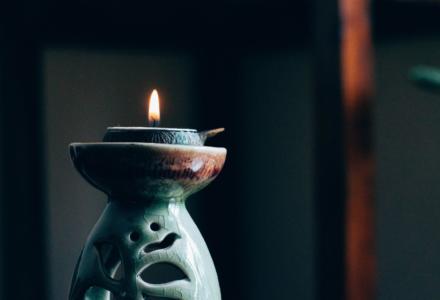 Who am I? Who do I want to be?
As a yoga teacher, I find that most people struggle with seated meditation because the mind is too busy. So, a great practice to overcome that hurdle is to lie down with Yoga Nidra, a sleep-based meditation technique.
As a yoga teacher, I find that most people struggle with seated meditation because the mind is too busy. Daring to Rest Yoga Nidra is based on an ancient system of meditation that settles the busy mind and enables you to converse with your own inner wisdom and to re-frame old patterns of thoughts and behaviour. It helps you to sleep, to be more centred, more patient, more loving. It is life-changing.

I live on the North Wales coast, where I teach regular Hatha Yoga classes with Meditation, Mudras and Yoga Nidra woven in to each class. I believe the key to good health and wellbeing is in the unwinding of the layers of tension that we carry, by practising yoga. Moving the physical body through our yoga postures begins the process, then by leaning into the breath, we find the mind slowly drops into a quieter space. Then Yoga Nidra can work it's magic!
I love all aspects of Yoga, but have found Yoga Nidra to be the most transformational practice of all, and whatever I find works, I like to pass on to others.
The Yoga Nidra practice that I'm trained in is called Daring To Rest, because there is a lot of shame and guilt around resting. We have been taught that it is lazy, unproductive, even selfish to rest. Well, here's a new way of thinking…. What if when we are well-rested, we are better humans? We learn in all aspects of yoga that the time we take to fill up our own cup, means we have so much more to give. When we have taken time for self-care, then caring for others becomes second nature. But when we are frazzled, exhausted and over-whelmed, we find it much harder to cope with the demands of modern life. And usually, that translates into low mood, impatience, intolerance.
I met past experiences and let them go. I felt a sense of floating and deep peace. I found a deep part of my being, which seems to be more knowing and wiser than my everyday self.

Julia Smith
So, who do you want to be?
And do you have the tools to find that whole and happy version of yourself?
Whatever challenges you have facing you, preventing you from being your best self, every day, Yoga Nidra can help. But you need to make a regular practice part of your routine. Setting up a space at home to lie down and having recordings at the ready is step one. Step two is to understand the journey and how to use the process of 'going under' to transform your life.