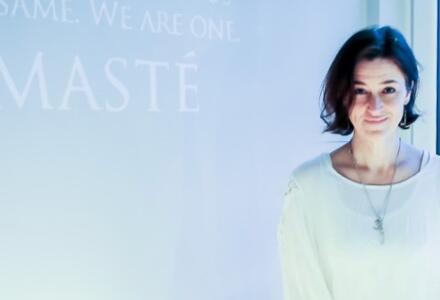 Yoga from my side of the mat...
Yoga is for everyone. YES! ... but you have to...
A. Step out of your comfort zone and try it...
B. Once you get it, keep doing it... even if you have missed classes, come back. Begin again.
C. Realise that it is a two-way street, your yoga teacher turns up every week with a heart full of wanting to make a difference, but it doesn't work if you're not there!
"Come, come, whoever you are. Wanderer, worshiper, lover of leaving. It doesn't matter. Ours is not a caravan of despair. Come, even if you have broken your vows a thousand times. Come, yet again, come, come."

Jelaluddin Rumi
Spare a thought for your local yoga teachers, all out there, trying to inspire you to roll out your mat and get serious about your health and well-being… it's not easy to be a marketing genius and social media whizz just to get a few bums on mats, to squeeze in enough time to do our own practice so we are teaching to the best of our abilities, and to keep on top of all the admin, home life and bills.
I have been teaching yoga for 7 years this April and it's one of those jobs that is so rewarding professionally, emotionally and mentally. We do it because we absolutely love it; because it has saved our life / sanity / relationships, in more ways than we can count and we feel obliged, driven even, to pass on all we know to help others to find the same solace, peace and empowerment.
But some days, I feel that I don't have anything of worth to share, I'm tired or hormonal or even, dare I say it, a bit stressed... but then I have a little word with myself, get on my mat, move my body and breathe deeply and prepare for my class. And, do you know what? I feel better after every class I teach. So, if you can do the same, dig deep when you can feel the resistance against the effort of getting to your class (especially these dark, wet evenings!) then I'm sure something will shift for you, too.
The challenges of the job of being a yoga teacher are real...
Finding somewhere appropriate and pleasant to hold classes.
Local community centres can be expensive to hire - my nearest one is £20
per hour (if I held all my classes here, that would be £280 per week!!)
Being able to charge what you know your knowledge is worth, but being in competition with the local council-run classes, with discounted classes via FIT cards.
The option of running a studio in a quiet location is out of reach for most yoga teachers, the rent & rates make it very difficult to cover the overheads, let alone make a living.
Then getting enough people to come every week so that a community grows, the teacher can plan progressive classes to inspire and challenge, on different levels. This doesn't happen when you don't have a core group of dedicated practitioners to guide and grow with.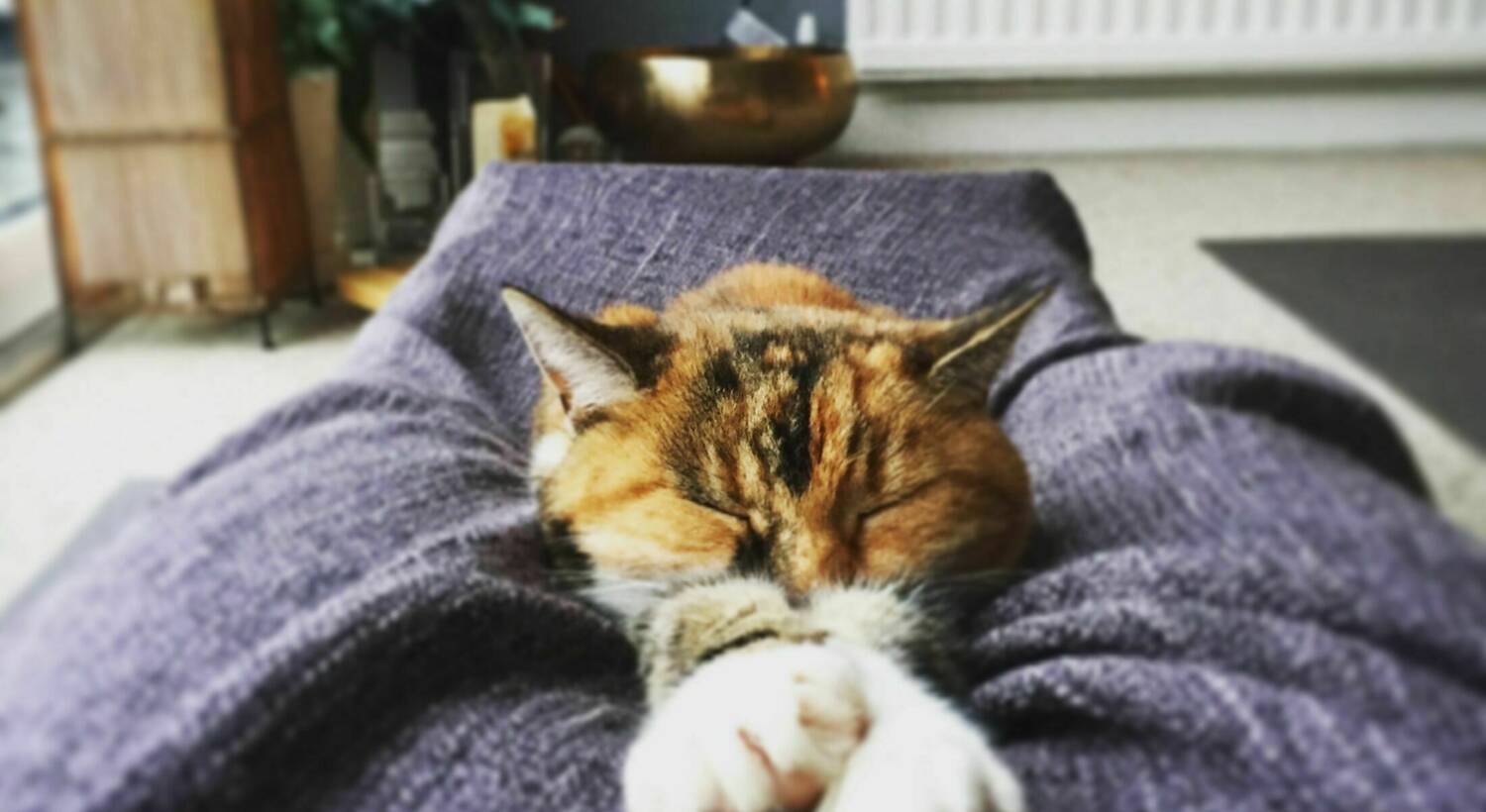 I have been teaching classes from my house for 3 1/2 years now. My students love it here; the view, the cat and the informal surroundings make my classes intimate and friendly, but I know it's not ideal. My neighbours have been saintly not minding the extra traffic, the room only holds 7 mats and it could easily be a barrier to people coming to someone's home for a yoga class - it can feel too familiar and personal if you are nervous about starting yoga. I get that. But I'm doing my best! By starting off here, I could dip my toe in the water and see if I can make enough money to survive by teaching my love and my life – yoga.
Yoga works. It really does! I encourage you to try it for yourself, to go to a few different classes until you find a style of yoga that makes you feel energised and calm – at the same time! And wait until you find a teacher you love and trust…Then. Just. Show up…. again and again. Notice how each class becomes a little community too, as the regulars get to know each other – community is important; being with other people lifts our spirits. So, at least once a week, make yourself go, drag yourself off the couch / away from your to-do list!! And then, when you're ready, go deeper with a workshop or extended class.
If you have done this already and have felt a change, felt the difference in your body, mind and mood, then get committed for your own self-care, mental health, time-out… it's important. But be aware that then you need to support your teacher whose only mission in life is to earn their crust by helping people. Without regular students, teachers can't keep teaching.

Your yoga teacher will create a space for you to unwind and re-balance. You just have to keep showing up. That's the deal. It's an exchange... and it's what makes the world go round – and not seem so crazy!
When I first started teaching, I packed my things and left many a village hall when nobody had turned up for a class. Soul destroying!! Nowadays, I have committed regular students and the more they come, the better they feel. The more secure I feel to take the next step with my yoga business.

I am looking to move out of my home this year to a bigger space. It is time. Getting married in January means that my house is for sale and life is going to get a bit crazy while I re-locate my classes, find a new home and get settled into married life. I hope my students will all come with me on that journey and I can inspire others to join our tribe too.

Life is awesome. But it can throw us all the odd curve-ball, and when it does, we all need a sanctuary, outer and inner, to hold us steady. Yoga is that sanctuary, for me. It can be yours too, but we have to do this together…

And don't worry if you have lapsed, not been for a few classes or got out of your yoga routine. Don't be embarrassed, pick up the phone, book a class, roll out your mat..... 'Come, even if you have broken your vows a thousand times...'
Your yoga journey is like a coin. One side, is your evolving human/spiritual experience; getting to know yourself deeper so that you have that inner resilience to get through this roller-coaster ride we call 'life'. The other is your teacher's journey; they are training, studying, practising, all to be able to evolve alongside you, holding your hand along the way. I've got you. You're safe in this space. And those two journeys take commitment by both sides of this shiny coin, that is yours for the taking. So, hop along and make 2020 the year that you commit to get to know yourself better, body, mind and soul.
(A note on the recent #metoo campaign. There has been allegations of sexual abuse in yoga studios across the world following the #metoo campaign – Be aware that not all yoga teachers are coming from a genuine, authentic place, so if you ever feel uncomfortable in a class with any teacher, then just roll up your mat, pack your things and leave.)