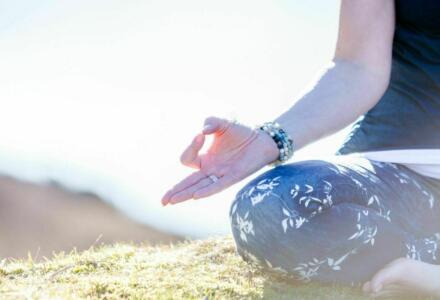 Yoga is my Life ... My Life is Yoga
Yoga and Meditation found me when I was moving towards a very challenging time in my life and it kept me from going under more times than I can count.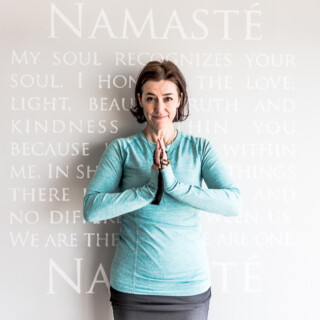 I have been a student of yoga since January 1999, with my most influential teacher, Barbara Occleshaw. I longed to do what she did, to inspire people as she inspired me. It took me 12 years, but in 2011 I finally signed up for my two year TT course at Dru Yoga in Bethesda. I qualified in 2013 and have also trained in Reiki 1 & 2, Meditation, Unity Partner Yoga and Daring To Rest Yoga Nidra, along my winding yoga journey.

I have taught hundreds of yoga classes of all shapes and sizes. I have trained with many different teachers, I own a veritable mountain of yoga books, and have even read a few of them :) I love reading inspiring yoga blogs and listening to yoga podcasts while I'm driving or doggy walking. I listen to mantras and sing along with Deva Premal and Snatam Kaur on Spotify. I fall asleep listening to yoga nidra. I meditate every morning and night, and sometimes in-between as well, at my favourite spot by the stream in the woods.

Twenty years since my very first class and and I really feel this in my bones now, my personal mantra is ... Yoga is my Life and my Life is Yoga. The two are intertwined. I am so grateful that Yoga and Meditation found me when I was moving towards the most challenging years of my life. I would say that Yoga was there for me when no-one else was. When I thought I was losing the fight, I didn't go under. Instead, I raced to my weekly yoga class, found my centre, put myself back together, ready to face another week of my crazy life.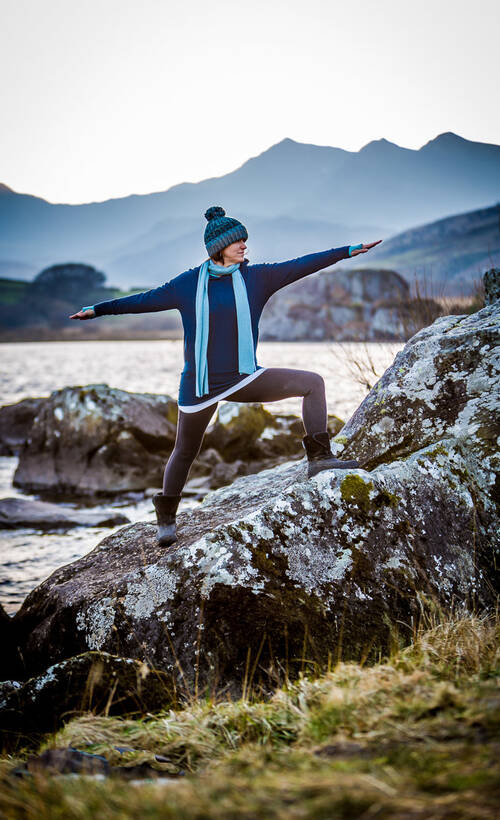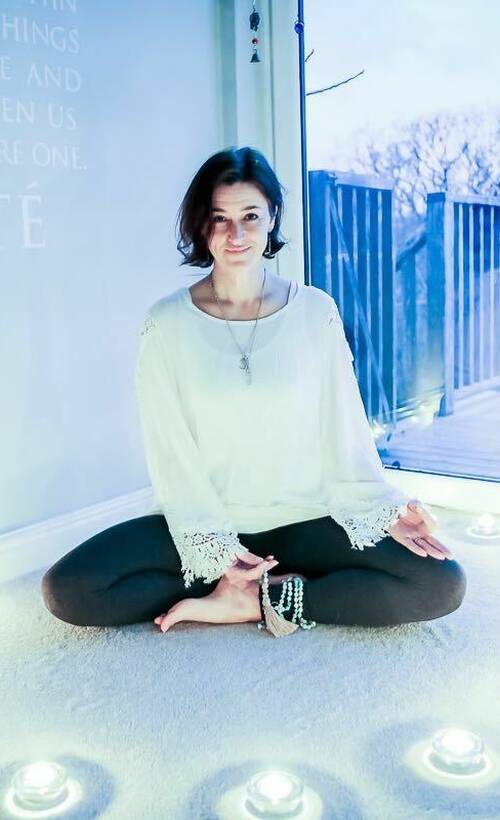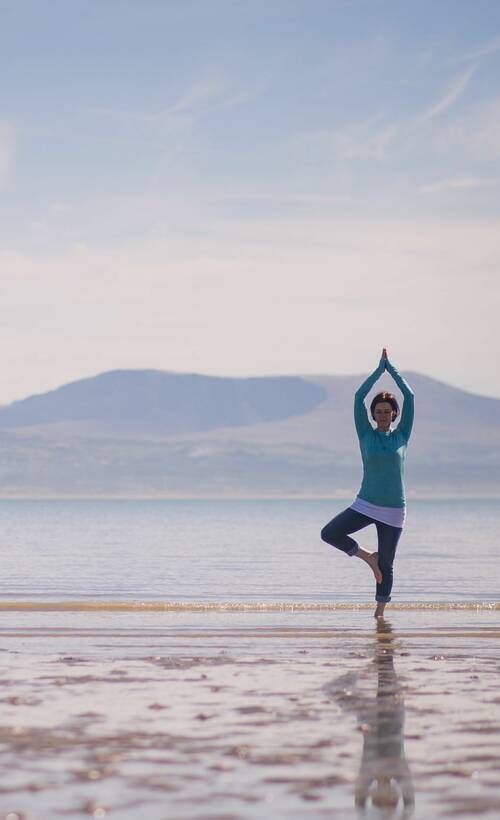 Barbara used to say that Yoga is like your own personal toolbox - when you are faced with a challenge, you lift the lid and you will always be able to find a technique to help you. I can tell you now, this is so true... once you have Yoga in your back pocket, you have The Toolkit for Life.. eg...
Movement to help my sore back when I lifted a heavy table on my own that time.

Yoga Nidra to help me fall back to sleep at 3am.

Pulling myself into Mountain Pose in the queue in Tesco with a long deep breath when I'm late for the school run.

Holding my quartz crystal and praying for calm through stressful days, lonely moments, challenging times.

Reiki on my belly to get me through exhaustion, menstruation, pregnancy.
Learning to laugh, cry, sigh and always be grateful for my blessings.

Yoga is my toolbox that I carry through life. I don't know how or where I would be without it.

OM SHANTI. Peace. x
Photo credits: All photos by Desh Kapur except Tree Pose on the beach - Lottie Elizabeth