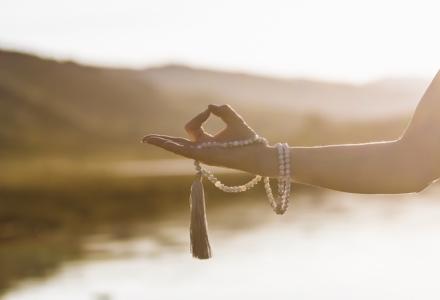 Come on Retreat with Me!
Having worked for The Zest Life for over 5 years, running over 60 retreats on Anglesey here in North Wales, I have learned a lot about what makes a fantastic yoga retreat....read on for my perfect recipe!
I started working for Laura Bell at The Zest Life in 2016 and finished at the end of 2021. For 5+ years I ran over 60 retreats at beautiful Plas Cadnant on Anglesey here in North Wales.

Hundreds of people came and went, laughed and cried, swam in the sea, the rivers, the plunge pool, opened up about their struggles, took stock and connected with each other on a soul-level.

Having been the facilitator, the guiding hand, the space-holder, I have learned a lot about what makes a meaningful yoga retreat.
It's like a recipe that makes the perfect cake / casserole / stir fry / lemon buns… every time!
When I greeted guests at the start of a retreat, they usually looked jaded, tired, stressed… By the time they left, they had the shine back in their eyes, colour in their cheeks and a spring in their step.
There is definitely something about taking some time out and enjoying time with new people that seems to do the trick – every time!
So, what's the magic recipe?

This is my list of the components that create time and space for reflection, a fresh perspective and a feeling of putting your feet back on the right path....
Meeting like-minded people and having interesting conversations around the dinner table
Having a complete break from all household duties and family responsibilities
Taking time to read a book, write in a journal, have a nap, sit and watch the clouds / trees / sunlight on the water
Yoga to re-balance your body, mind and emotions
Meditation to find your centre, your essence, your inner voice
Learning new things in a safe space
Someone else is in charge of the programme – all you have to do is turn up at the right time and go with the flow
Eating clean, healthy food - prepared by someone else!
Unplugging from social media / the news / technology
Making new friends and connections…and laughing a lot!
Taking time to tune in to nature, breathe deeply and connect with the elements
Learning simple rituals and practices that you can take home with you to weave into your daily life, so that you can continue what has worked for you; the benefits of the retreat don't end when you get home!
So, yes, it is a Yoga Retreat, but my emphasis is not just on teaching yoga postures. More and more, as I continue on my own healing journey and as I teach, watch and listen to people, my emphasis in a class or on a retreat is on using the techniques of Yoga, as a lifelong toolbox, for self-growth and personal development.
Yoga is for life, not just for the odd class, here and there....
Yoga is an ancient and vast wealth of time-honoured and time-tested practices.
Yoga wouldn't still be around if it didn't work....
Yoga is these things and more:
Asana - yoga postures
Pranayama - breathing techniques
Dhyana – meditation
Yoga Nidra - deep rest with intention-setting
Mudras - hand gestures
Mantras – sacred words or phrases

We can also use crystals, essential oils, sage and incense, oracle cards and candles to create ritual, ceremony and meaningful practices.
All of these things I will share with you on retreat with me. The intention behind my yoga retreats in is to focus on the whole and holistic practice of yoga. To share what works for me, and what helps me to stay anchored when the stormy seas of life throw me a curve-ball. I will share the practices that I use both on and off my yoga mat to come back to my centre, again and again, in the hope that they help you also to move through life with more inner strength, resilience and confidence.

Our Venue
The retreat centre at Trigonos is a tranquil sanctuary, on the edge of Llyn Nantlle in the heart of Snowdonia, between Beddgelert and Caernarfon. There are 18 acres of grounds, the lake laps up to the lawn, so chance to take a dip if that's your thing!

Trigonos is a not-for-profit business based on social and environmental responsibility. Read more about the history, the veggie garden and the ethos behind the centre here: https://www.trigonos.org/

So, my friend, if these words resonate, if they give you a big fat YES and this feels like the right time to step into the possibility of more balance, more peace and more joy in your life, by taking time to take stock, re-centre and rest deeply, then maybe it's time you gave yourself the gift of retreating from daily life and hanging out with me and other amazing souls at Trigonos.

Read about my upcoming retreats here.

£100 deposit secures your place and there are different bedroom options to choose from; each bedroom has an en-suite. Gorgeous vegetarian food with dietary requirements catered for and use of the grounds, library and stunning yoga studio.

Any questions, please email me kate@omyoganorthwales.co.uk