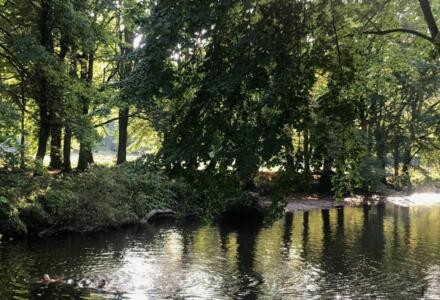 A Day of Yoga and Sound
Immerse yourself in yoga, sound, movement and stillness, in a day designed for you to unwind, slow down and re-connect. We invite you to connect with Mother Nature and your true Nature, unlocking your own innate power to heal, rejuvenate and re-balance.
YOGA DAYS
Yoga and Meditation. Sound and Stillness.
Weekend Workshops at Lima Gardens, Pentrefoelas, near Betws-y-Coed.
TIME
10.00am – 5.00pm
In 2023 OM YOGA will be launching YOGA DAYS at the Wellness Studio in converted out-buildings at the stunning Lima Gardens, Pentrefoelas, near Betws-y-Coed. (www.limagardenswales.co.uk )

Once a month, Kate Hamilton-Hunter invites you to take a step away from the busy-ness of modern life and relax into a peaceful space, with time to be in the atmospheric yoga studio, where you will be guided through various wellness practices and also, weather permitting, you will spend some time in the stunning gardens, walking in the woodland or sitting by the river.
Kate has been teaching Yoga since April 2013 and has trained in various styles of Yoga, Meditation and Yoga Nidra, and is currently training in Sound Healing. Kate's style of Yoga is quiet and gentle, grounding and centring. Kate encourages you to bypass the busy chatter of the mind and feel into the wisdom of the body and breath.
Kate believes that if you unwind tension and tiredness in the body, you soon start to notice the mind settling. This triggers the emotions to start to balance out – you feel calmer and more at peace… and then you can access the quiet whispers of your heart and it feels like coming home to the real you!

You will have an experience of Sound Healing with Crystal Singing Bowls on our Yoga Day. The yoga practices, the deep relaxation and the sound will help to guide you back home on this nourishing day, just for you.

No previous experience of yoga is necessary to come along to this all day nurturing event. The atmosphere is non-competitive, and the style of teaching is invitational and easy-going. There will be regular breaks for hot drinks and nourishing nibbles.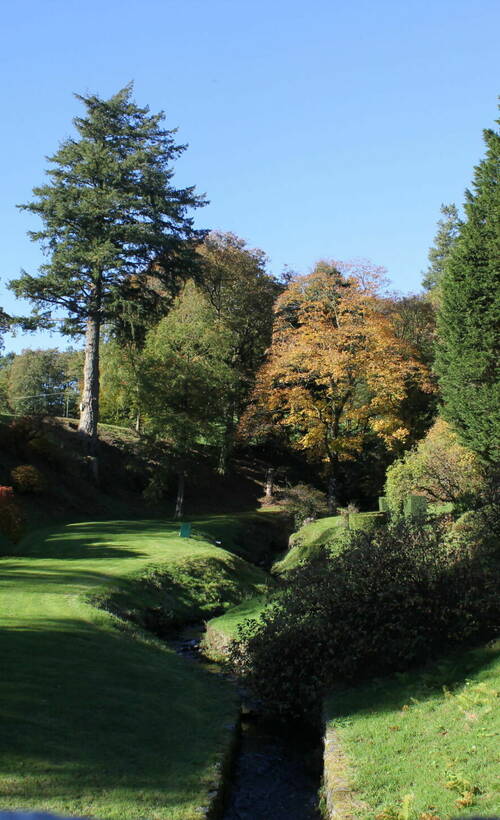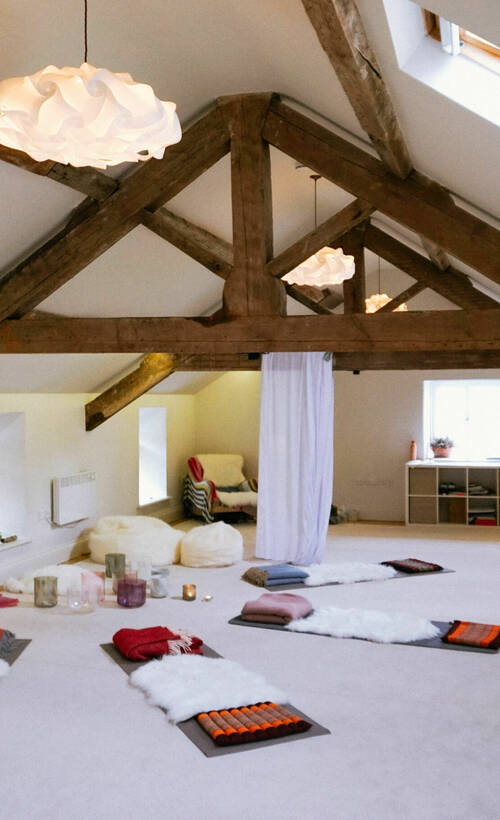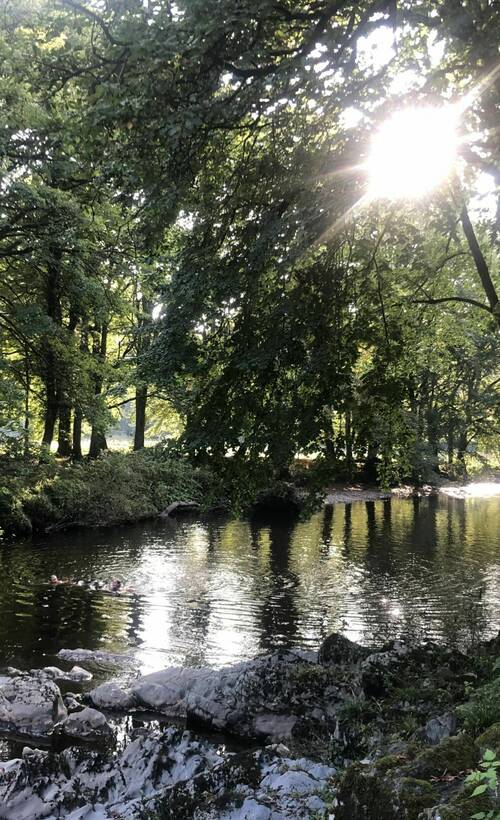 LIMA GARDENS and THE WELLNESS STUDIO


WHAT IS YOGA?
Yoga is a very small word for a wide range of practices! This ancient practice from India has so much depth and yet is really very simple. We move our bodies in time with the breath, which calms the mind, and then we drop into stillness and silence – and here is where the magic happens!!
WHAT IS SOUND HEALING?
Sound Healing is as old as the hills, but fairly new in the West as a healing modality. The sounds of Singing Bowls are of such a frequency as to vibrate in tune with the frequency in your own body – pulling energy that is out balance back into a more harmonious state. Sound
Healing works with Nature – and Nature seeks harmony and balance in all things and the Bowls help us to heal and re-balance in a very simple and natural way.

Read more about Sound Healing Here.
OUR HOST
Henrietta Wynne Finch will be our host at Lima Gardens. Henrietta is a Psychotherapist, Craniosacral and Sound Therapist and a Somatic Movement Practitioner. Henrietta will co-host and will bring some of her expertise to some of our Yoga Days. Her business is called Moving Journeys and the location of the venue is marked as such on the map below.

YOUR DAY
On this Yoga, Meditation, Sound and Stillness Immersion, we will go on a journey together – remembering that the journey is always more important and exciting than the destination!

We will have two sessions in the morning exploring Hatha Yoga, Breath, Meditation and Journaling. We will finish the morning with a deep relaxation known as Yoga Nidra.

A Lunch Break at 1.00pm for an hour will allow time to go for a quiet walk or rest on your mat in the studio.

In the afternoon, we will have two more sessions, starting with a Sound Bath using Crystal Bowls. Then Restorative Yoga where our movement will be more slow and restful and from this slowing down we will find the stillness of meditation. If the weather is warm and sunny, we may take out mats out into the garden!
We will close with a sharing circle and resources to take with you so that you can use what you have learned at home, if you wish.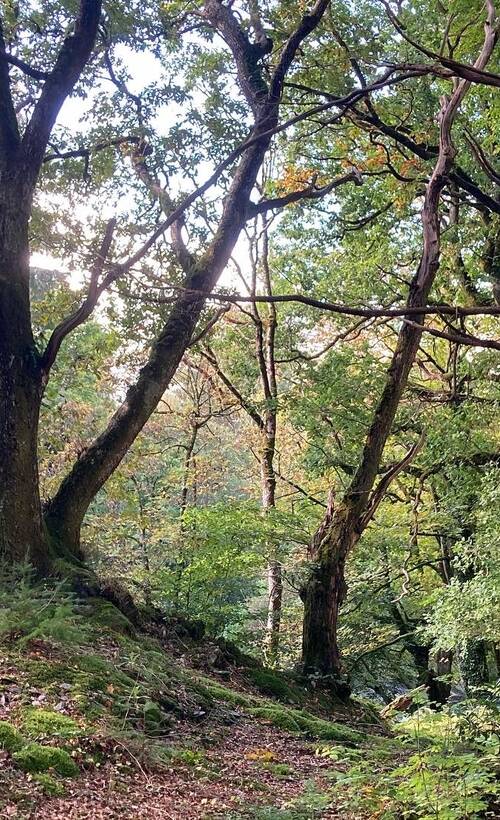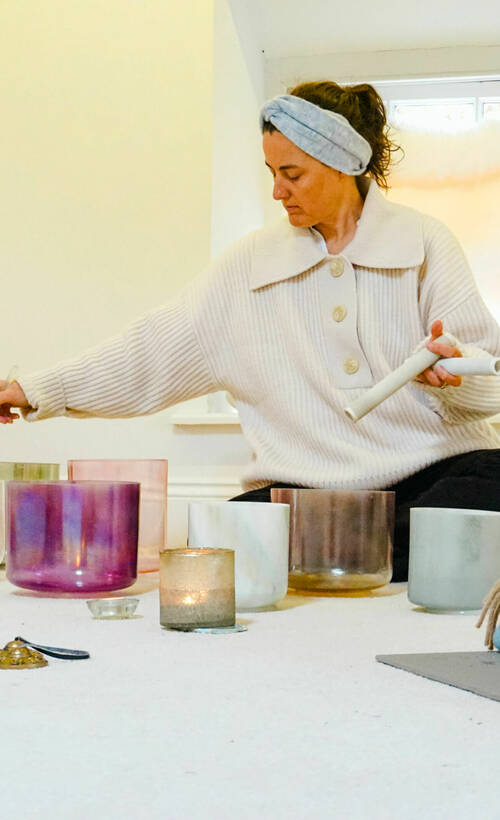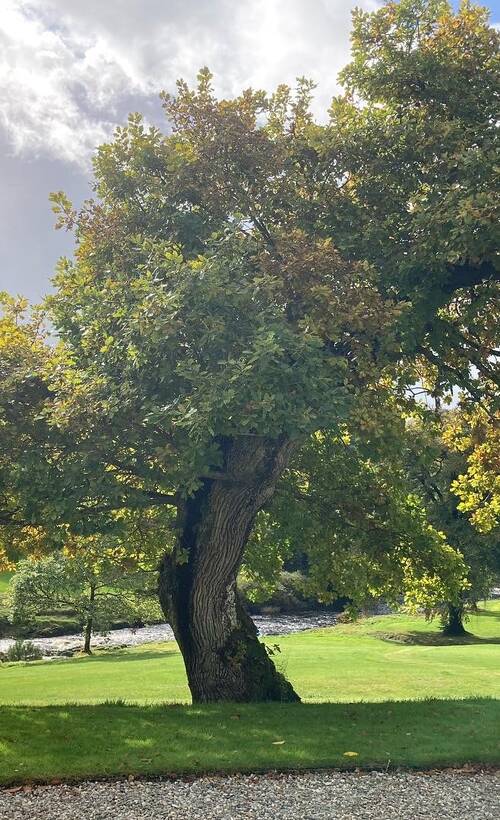 LIMA GARDENS and HENRIETTA WYNNE FINCH

FOOD
Please bring a packed lunch. Hot drinks, vegan cake and fruit will be provided through the day.
PRICE & BOOKINGS
£75.00 per person or £125.00 for two tickets – Bring a Friend!!

Buy a Pass for three events for £180.00 saving £45.00

Please book 7 days before the event, for us to know numbers.
Minimum attendees – 5
Maximum attendees - 10
If less than 5, we will offer a full refund or transfer you to another date.

ADDRESS
Lima Gardens, Pentrefoelas, near Betws-y-Coed.
DATES
Saturday January 14th
Saturday February 11th
Saturday March 18th
Saturday April 22rd


NOTES
You will be sent a kit list and a questionnaire re any Health issues that need to be taken into consideration, plus directions to the venue.