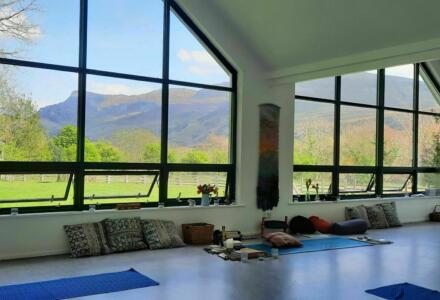 Retreat Testimonials
In 2022, I started my own Yoga Retreats, having hosted over 60 retreats for The Zest Life at Plas Cadnant on Anglesey, since 2016. I took all that I learned in my 5 years on those wonderful retreats, to Trigonos in Snowdonia.
These are the thoughts and feelings of my wonderful guests as they reflected on their time on retreat with me, and the staff and the serenity of Trigonos.

APRIL 2022
Kate is a wonderful, patient teacher with so much knowledge to share. She has given me the tools I need to cope with a difficult period of life. I genuinely cannot wait to come back to another of Kate's workshops, classes or retreats.
Sam Piddington
I really enjoyed the retreat and was so glad I booked it at the last minute. It gave me some time out and was a restful and refreshing experience in a beautiful location…. What more could you ask for?
Susan Samuel
A rejuvenating retreat! Kate is a wonderful teacher, with many creative and nurturing ways to bring peace and calm into your life. You'll be gently held and guided through yoga, breathing, yoga nidra …. Hidden gems that will restore your body, mind and soul.
Karan Walsh
Thank you for a wonderful, perfect retreat! Kate is knowledgeable, kind and an open teacher. I can highly recommend OM YOGA Retreats to all. I will be doing it again!
Danica Maier
A very special four days with like-minded people from all walks of life. Certainly no need to feel worried about being accepted, even if your yoga practice is in it's early stages. Something for everyone.
Barbara Day
If you're looking for an opportunity to perfect your handstand for your Insta feed or power through hours of vinyasa, then this isn't the retreat for you!
But if you're looking to be nurtured and held in a safe, sacred space… if you want to be offered tools to guide you through life; to learn about the more spiritual side of yoga whilst practising accessible asanas, then Kate is the teacher you've been looking for.
Tamzin Walton
Amazing venue… so tranquil… peaceful… the perfect setting. The content of the retreat has been wonderful… Kate has packed so so much into making this a magical retreat. The sunset on the mountains changed the Tuesday evening session for me… enhancing the magic of the kirtan!
I would definitely love to come back.
Gaynor Lane
JUNE 2022
Kate is inspirational and knowledegable in so many areas. I wholeheartedly recommend to anyone thinking about a retreat – Kate and Trigonos are a great combination.
Angela Horner
This was my first yoga retreat and wasn't really sure what to expect but I absolutely everything about the retreat far exceeded my expectations. I am already looking forward to booking a space on Kate's retreat next year!
Chris Ratcliffe
The retreat surpassed my expectations. Kate's knowledge and passion for all things Yoga and beyond is inspiring. I found the retreat unexpectedly, it was everything (and more) that I didn't know I needed! I am leaving refreshed and renewed.
Sharon Cook
From the moment I arrived, Kate made me feel safe and welcomed. The timetable was just right, giving enough time to reflect, the classes flowed and my passion for life has been re-ignited. The venue was, without doubt, one of the most beautiful retreat spaces I have seen. The food was delicious ans catered foe all dietary requirements. I am leaving with love in my heart, new friends and passion!
Sandra Czachur
A beautiful space to heal.
Rhiannon Jones
Kate's retreats are very special. She generates such a calm, relaxing atmosphere. She is so knowledgeable and transmits her knowledge of all things Yoga in a way that is easy to absorb and understandable. I have met some wonderful people. A special experience.
Liz Liddall
A fabulous restful and invigorating retreat. Kate's style of yoga oozes kindness. Would highly recommend to anyone.
Aine Ferguson
I would highly recommend the OM YOGA retreat – Informative – Fun – Friendly! Kate made everyone feel comfortable and included. This was my first yoga retreat and won't be my last!
Marie Sands
This has been a really beautiful and profound experience for me. It was exactly what I needed to restore and rset as I go forward and find my life's purpose (and I feel that I finally 'get' Yoga!)
I really enjoyed swimming in the lake every day – pure joy! Met some wonderful fabulous like-minded women too!
Jane Townsend-Emms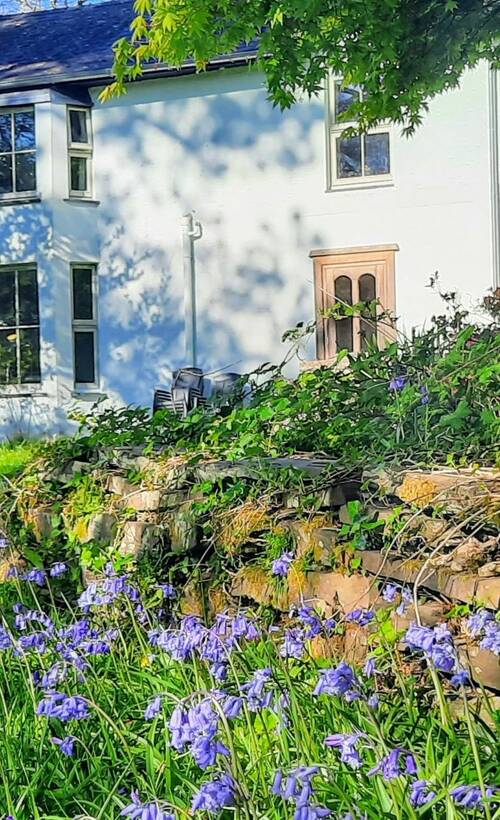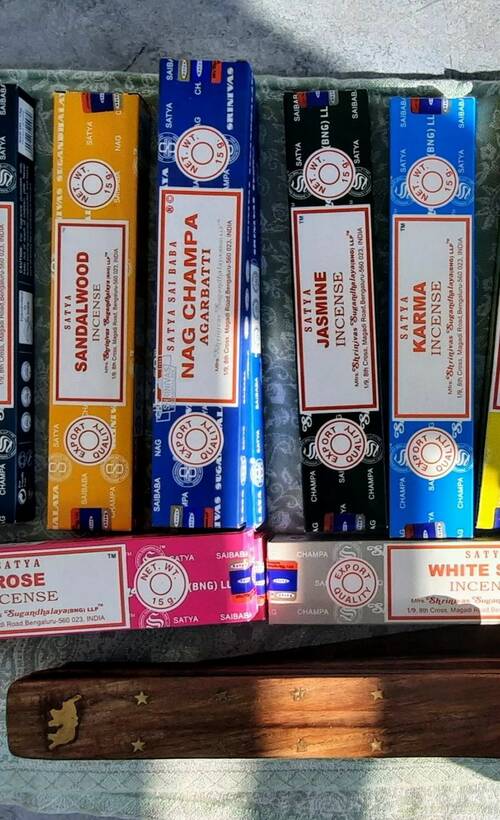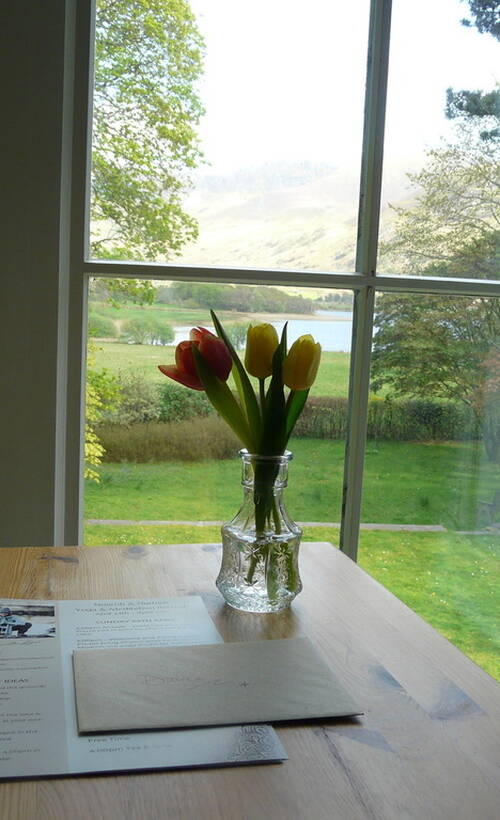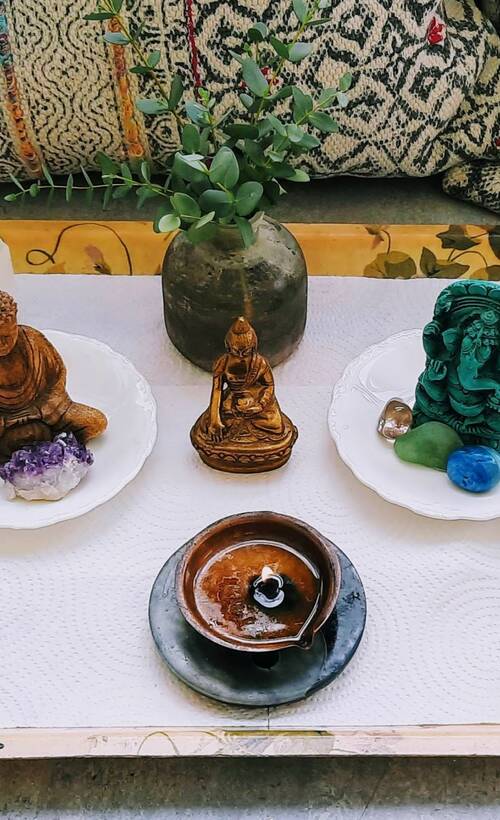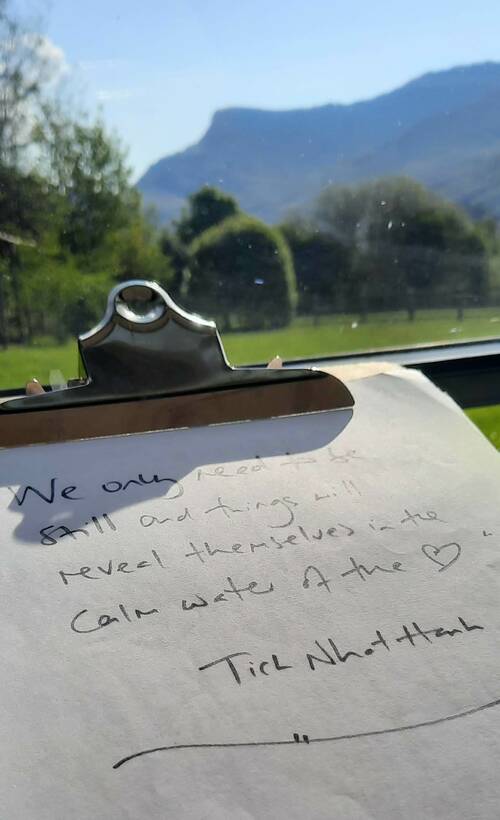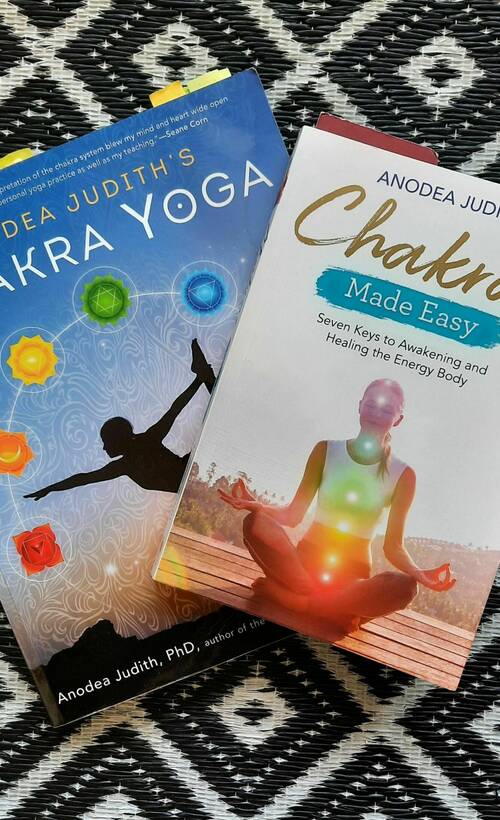 THOUGHTS ON TRIGONOS

APRIL 2022

Trigonos is fantastic, peace, quiet, gorgeous scenery, couldn't get any better! Staff friendly, Shaun the gardener was so knowledgeable – learnt about biodynamic gardening. Home-grown fruit and veg is fab! The kitchen staff were very good at accommodating my yeast free requirements.
Michelle
Food has been amazing! So nice to have set meal / break times… just to arrive and eat something specially prepared. I haven't felt like snacking at all. My room was cozy and clean. The bed was comfortable and the towels were lovely and fluffy! I loved the venue.
Gaynor Lane
Trigonos is amazing! I loved everything, especially the lake, and went swimming every day!
Tamzin Walton
Venue – perfect – peace, scenery and beautiful house. My room was simple but warm and cosy and safe. The food was delicious with every coffee and tea always available. The staff were so accommodating, and everything ran like clockwork.
Barbara Day
The best place- most peaceful, restful location. The food was incredible, I loved my room. I will be back with my family and other yoga retreats.
Danica Maier
The location is so stunning, the lake and mountain backdrop soul nurturing! Well-appointed rooms, comfy beds, many drink locations dotted round the venue, much appreciated.
Karan Walsh
Magical venue. Room was clean and very comfortable. Endless supply of teas, good hot water supply.
Sam Piddington
I love the venue, rooms and food, I have been many times in the past and I will continue into the future.
Susan Samuel


JUNE 2022

My room was great – had a bath and shower overlooking the lake. What more could I have asked for?! The food was exceptional!
Angela Horner
Food excellent, venue excellent, lovely views, room was lovely too!
Liz Liddall
Choice of venue is perfect. Absolutely everything seemed to connect really well with Kate's ethos of the retreat. The food particularly deserves a mention!
Chris Ratcliffe
Absolutely perfect, beautiful, idyllic. My room was very comfortable, the food amazing and the staff very helpful. Love that you can walk form your doorstep and swim in the lake!!
Sharon Cook
Venue is fabulous, wouldn't change a thing! Nor with the food – exceptional!

Aine Ferguson

One of, if not THE best venues I have attended for a retreat. Stunning location, delicious food. My room was so welcoming. Love the ethos at Trigonos.
Sandra Czachur
Excellent, clean, warm, homely – amazing food!!

Marie Sands
Trigonos is a beautiful, calm, peaceful and relaxed setting for a retreat. The food is nourishing and delicious. The room is very comfortable, clean and ther's plenty of hot water. Staff are friendly and helpful. The incredible scenery and the lake are the icing on the cake.
Jane Townsend-Emms
Beautiful – all of it!
Rhiannon Jones