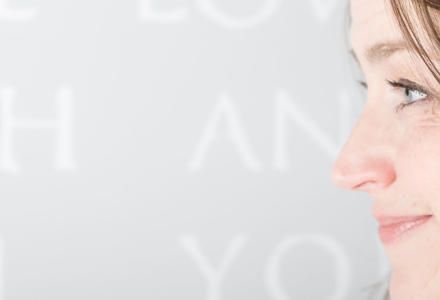 Yoga Retreats - My Philosophy
"A rejuvenating retreat! Kate is a wonderful teacher, with many creative and nurturing ways to bring peace and calm into your life. You'll be gently held and guided through yoga, breathing, yoga nidra …. Hidden gems that will restore your body, mind and soul."
Karan Walsh - APRIL 2022
My vision for creating transformational yoga retreats is to help people like me, to discover the techniques that I use every day. These techniques have been passed down to me, by my teachers, since I began my yoga journey in January 1999… 23 years ago.
So, who am I?
I have been a stressed-out single parent.
I have been completely broke and emotionally broken.
I have run my own businesses and failed at some.
I am a free spirit and a menopausal mess.
I have made 'mistakes' and expect to make a lot more before this journey is over!
I regularly feel overwhelmed by modern life and all of it's pressure to keep my head above water, financially, emotionally, mentally, spiritually, oh, and physically.
I have days when I just close my diary and head for the hills because I can't face another day of trying to communicate the message of yoga in a crowded, confusing and hectic world of throw-away social media reels and distressing news stories.
I am not who you think I am!
We may look at others in-life and on-line and assume they are ahead of us, better than us, stronger than us. But everyone struggles; everyone feels crushed by life sometimes.
Life is complicated.
Especially when you feel like what is valued 'out there' is push, push, push, go, go, go and all you want to do is slow, slow, slow, rest, rest, rest and just breathe!!
I know because I feel the same way.
Everyone has their own unique set of circumstances, so on the outside we all look different, but on the inside, we are all the same.
We all want to be well, whole, happy and free.
And when we are not, we feel it. In our bones, our sleep, our mood, our eating habits, our distraction habits and our energy levels.
So life is complicated, but think about how we teach children Maths. We set them a 'problem' and when they have worked it out, they understand the Maths. Think of life like this, every time you solve a 'problem' and come out the other side, you have learned something about yourself and the nature of life!
When I was a yoga student, turning up for my class week after week with my teacher on Wednesdays 7.00 - 9.00pm in various venues in Colwyn Bay, North Wales, my teacher Barbara would ask us what do we want for ourselves? (Nobody had ever asked me that before!) And time and time again, my answer would be…
BALANCE
I just wanted to feel like I had some sort of balance in my life. So I could finally relax! Oh please, just for a day, an hour, just for this yoga class, can I feel balanced, like I have everything under control?! Just for a little while?
And then I would step back into my life and get through just one more week so that I could lie on my mat again and be safe and held for two more hours with Barbara.
Over time, Barbara taught me that Yoga itself could be my safe space. It could help me dig deep and find my inner strength when I needed it. She used to say, "Yoga is like a Tool-Box. And whenever you have a problem to solve, you can open the lid and pick out a 'tool' that you know will help."
The 'tool' could be a breathing technique, a yoga posture, a mudra, a mantra, a meditation or a yoga nidra...
But the Tool-Box doesn't work if you don't know what's in it! So, as a committed student of yoga, my job was, over time, to learn and practice, and study what worked for me, what made a difference, what made me feel better, more accepting, more gratitude, more patient… more balance. More wholeness.
And the more I learned and the more I knew these tools off by heart, the more the tools in the box became second nature to me, and the more resilient I became, and the more rooted I became in yoga as a lifestyle, not just a weekly class.
Fast Forward 20 years… I want to share these tools with you.
From my earliest days on the mat, it has always felt like my responsibility to do this work; to pass on this ancient and precious gift. In 2011, I signed up for Teacher Training and I have been growing and evolving as a yoga teacher ever since.
As I stand in front of any yoga class, I know that I am standing on the shoulders of all those yoga teachers who have come before me, with the same gut-driven desire to help and to pass on the baton.
And to see that the divine light that shines behind your eyes is the same divine light that burns behind mine.
We are the same.
We are One.
My passion in this precious life that I have been blessed with, is to help others to go on the path of self-discovery that lies within the path of Yoga. It is a lifelong treasure-map of digging, uncovering and coming back to the true essence of who you are.
It is exciting, demanding, sometimes to lose your way and sometimes you are knocked sideways by Life.
But I have found that Yoga always calls me back.
My bookshelf groans with wisdom of others far wiser than me. My Spotify Playlists remind me of the sweetness of being in touch with a higher place within my own heart and soul. And my yoga mat is always there, like an old friend, ready to greet me again, with no hard feelings.
Step 1. Going to regular yoga classes is essential to keeping you moving forward step by step.
Step 2. Going deeper in workshops, reading inspiring books, meeting like-minded folk, and listening to their stories, helps to shift your thinking and grow your knowledge.
Step 3. Going on retreat is like a fast-track - but not to be confused with a quick-fix!
By committing time to be away from all the push and pull of everyday life…
By pressing pause on your overwhelming schedule…
By being willing to get quiet and listen to what your heart is whispering to you, what your heart is yearning for, and to respond with love...
Then...
Then you will see a leap in your understanding of who you really are, why you are here, and what is your next step on the way to living your best life and being the best version of you.
You may not win all your battles in one go, but there is something about being 'on retreat' that makes a difference, shifts your perspective and gives a new vibrant energy to the path ahead.
I have seen it time and time again.
And I want that for you.

I want you to give that gift to yourself.
Join me on retreat very soon!
Namaste.
Read about my up-coming Yoga & Meditation Retreats here.

£100 deposit secures your place and there are different bedroom options to choose from; each bedroom has an en-suite. Gorgeous vegetarian food with dietary requirements catered for and use of the grounds, library and stunning yoga studio.

Any questions, please email me kate@omyoganorthwales.co.uk